Anatomy of a Great
Experience

---

GREAT USABILITY
The best sites and apps are clear and intuitive. Their simplicity is focused in helping people get things done easily. Features are needed, well thought-out, and next steps are obvious. In a word, things just work the way they are supposed to.

CLEAR ARCHITECTURE
It is easy to know where you are, where you came from, and how to find what you want next. Content flows within and in-between subjects. Things are laid out with the perfect amount of progress for each step and hierarchies are easy to jump into and out of.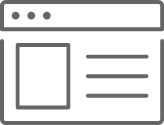 COMPELLING CONTENT
Good content is succinct, relevant, focused, and inviting. The best content engages users by telling them a compelling story, leading them through an engrossing, rich narrative. All website elements are weaved together into a cohesive whole, into perfect alignment.

DELIGHT CREATION
Remarkable sites and apps are a pleasure to use and always seize opportunities to make people happy. Delight comes when things are both fun and useful, are enjoyable and convenient. Great apps and sites understand and anticipate their users' needs, fulfilling them with aplomb.
Mobile is the Future and the
Present

Percentage of All Web Traffic Coming from Mobile Devices
Percentage of US Adults who Own a Smartphone

---
Responsive Website Design
A great website is one that adapts, no matter how it is viewed. Our sites look great on desktop, smartphone, and everything in-between.
Custom Web Development
We love to build-out great ideas. From rough concepts to full-developed ones, we can give your project the care and craftsmanship it deserves.
Web Product Design & Consulting
Solid web projects require outstanding strategy, design, and execution. We've been doing this since 1999 and we can help you win on the web.
Crafting Exceptional Customer Experiences
If you ask us, happy users are the best users and we work very hard to build things that are thoughtful and intentionally delightful.
Responsive What Now?
There is a lot of talk these days about responsive websites, but what are they, exactly?
Simply, a responsive website adapts to any screen, offering the same great experience no matter how it is viewed, adapting on the fly from smartphone to desktop.

---

---
1123Interactive has done an awesome job for us.  The design captures our essence and the entire site speaks to the desired audience. The process was simple, efficient, and customer friendly.  We would not look anywhere but 1123 for future projects. The team rocks!
Dorothea Walters
---

---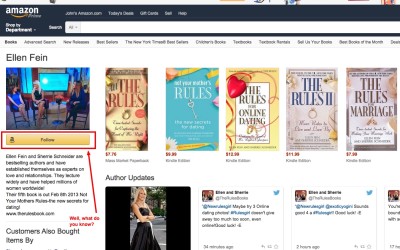 Sometimes, often more rarely than we would like, what we think is a really good idea actually turns out to be a really good idea. Case in point, in a little bit of self-congratulatory back-patting, I have the pleasure of pointing out that an idea I expressed on this... read more
---