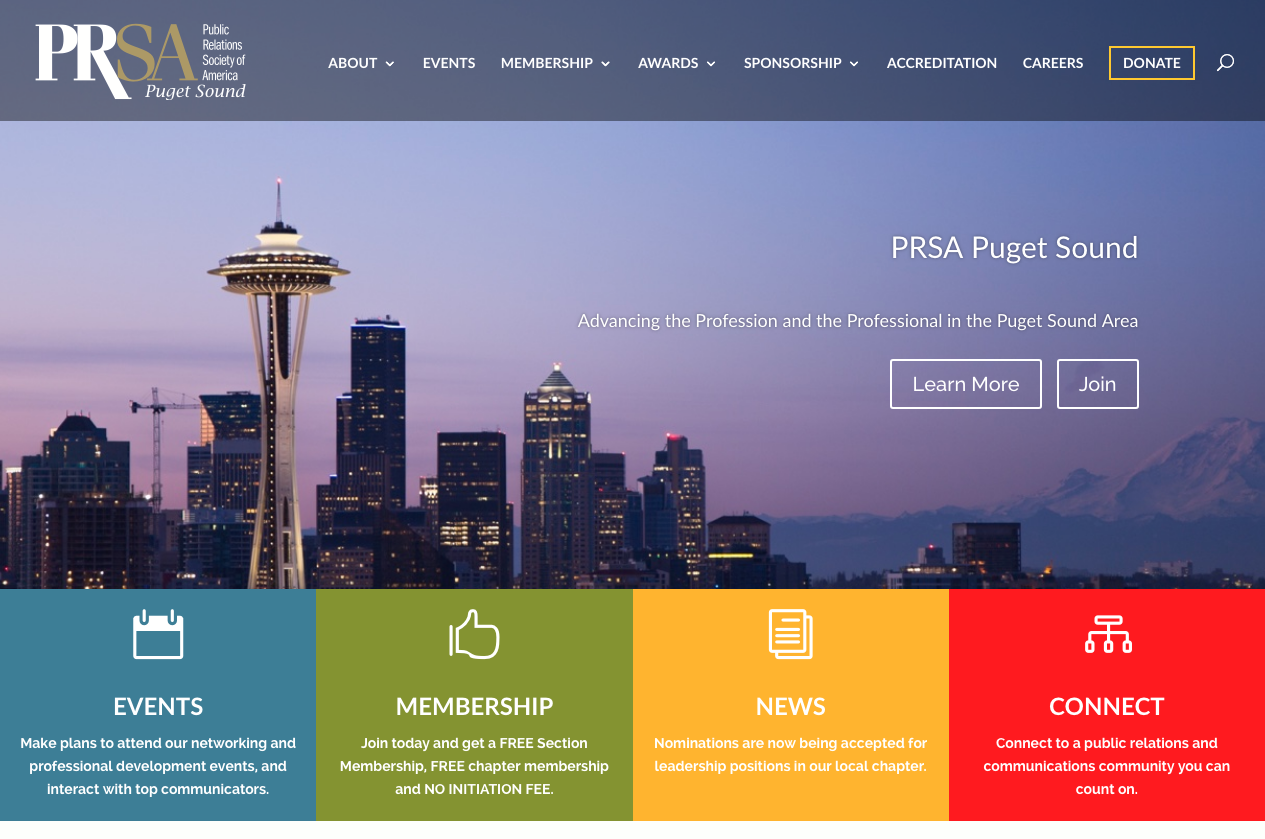 This project came from a referral for work we did on the PRSA Spokane website. This is a group of professional PR folks, from the greater Puget Sound Area (Seattle) who wanted to update their site with a much more modern, mobile-friendly design. The project was a complete rebuild, since we were switching from the content management system that they had been using (which had become inoperational) to WordPress. It is a big site, with over 50 pages of content, and the new design does a much, much better job at reflecting who they are (if we do say so ourselves).
Here's what their website looked like before (quite a change):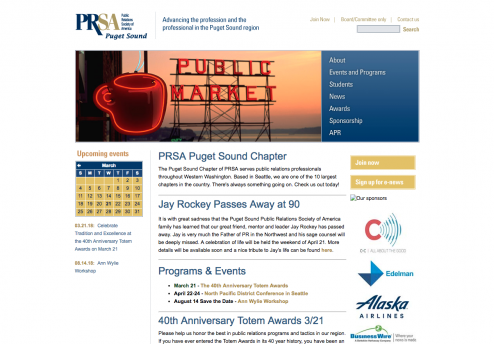 Request a Quote
Already know what your project needs to take it where it needs to go? Great! Send us a quote request and we will let you how we can help you.
Contact Us
Wondering what it would take to crank up your project to the next level? Contact us and let's chat about how we can help you realize your project's full potential.