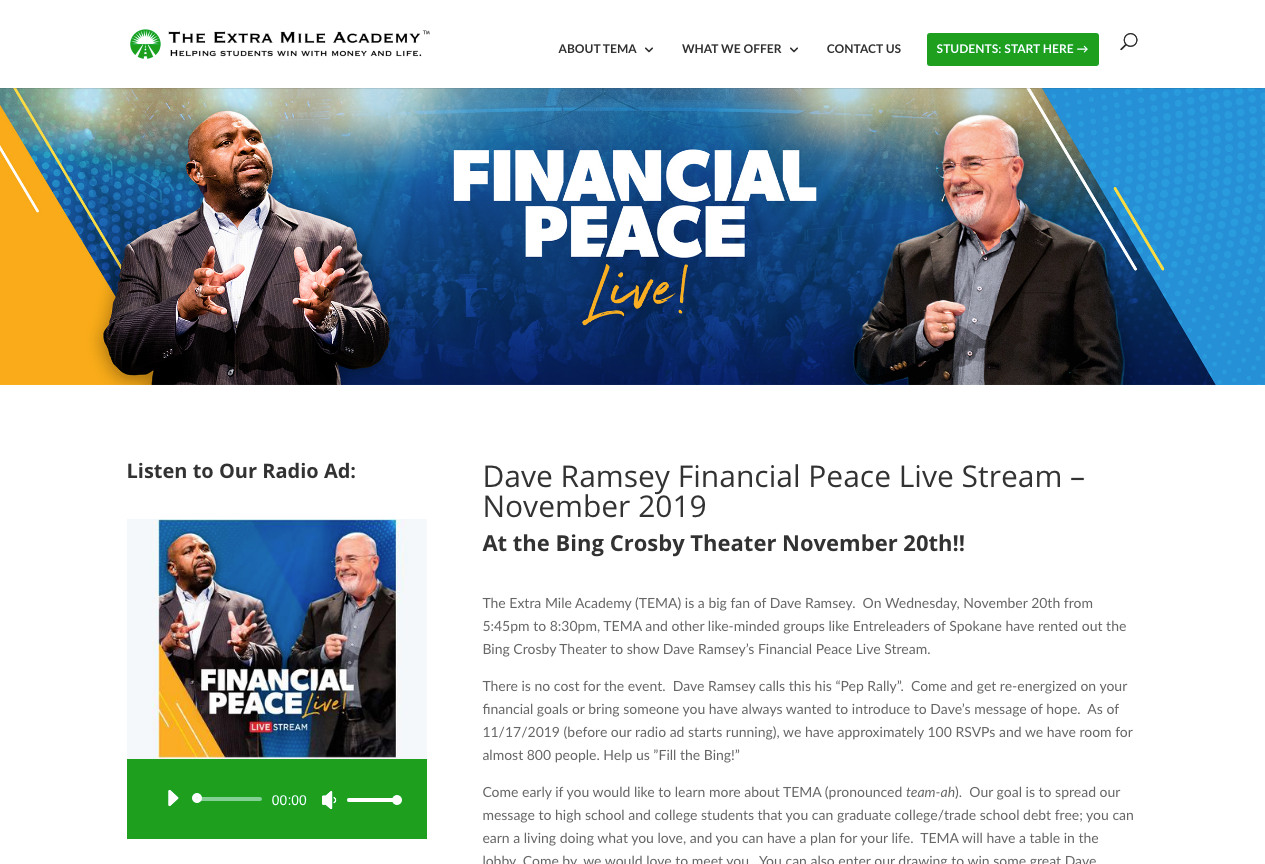 We found The Extra Mile Academy while looking for volunteer work locally. They seemed like they had a great mission and all almost of the pieces that they needed to provide a great service. What they were missing was a website.
Especially for a new entity, a quality website can really bring an instant legitimacy. We worked with The Extra Mile Academy to build a site that not only showcased their work teaching financial literacy to high school students, but also gave people an opportunity to volunteer or donate.
The overall goal for this site was to craft an experience that really matched the overall tone of their mission. This project was a pleasure to work on and served as a good model for how well these sorts of projects can go.
Request a Quote
Already know what your project needs to take it where it needs to go? Great! Send us a quote request and we will let you how we can help you.
Contact Us
Wondering what it would take to crank up your project to the next level? Contact us and let's chat about how we can help you realize your project's full potential.