Mercer Island Family and Youth Services Fundraiser Event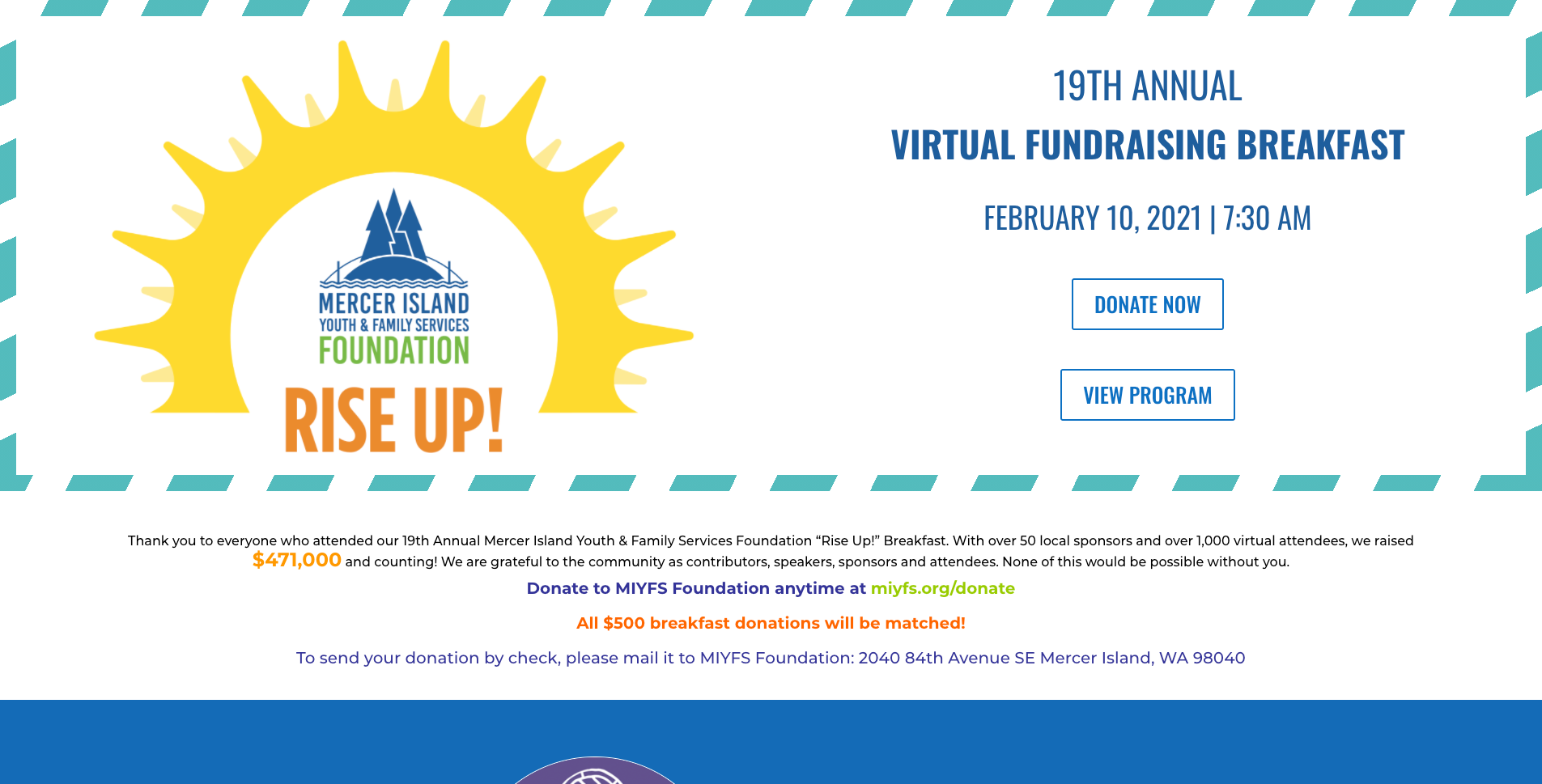 This was another quick-ish project, just a one-pager (working off of designs supplied by the client).
The focus of this project was to put together a site that not only accepted donations for Mercer Island Family & Youth Service's annual event, but also promoted the event and sold tickets.
Most of the heavy-lifting here was developing the site to bring the mockups to life while also doing as much as I could to highlight the promotional elements as much as possible (plus make sure the transactional bits were as easy/intuitive as possible as well).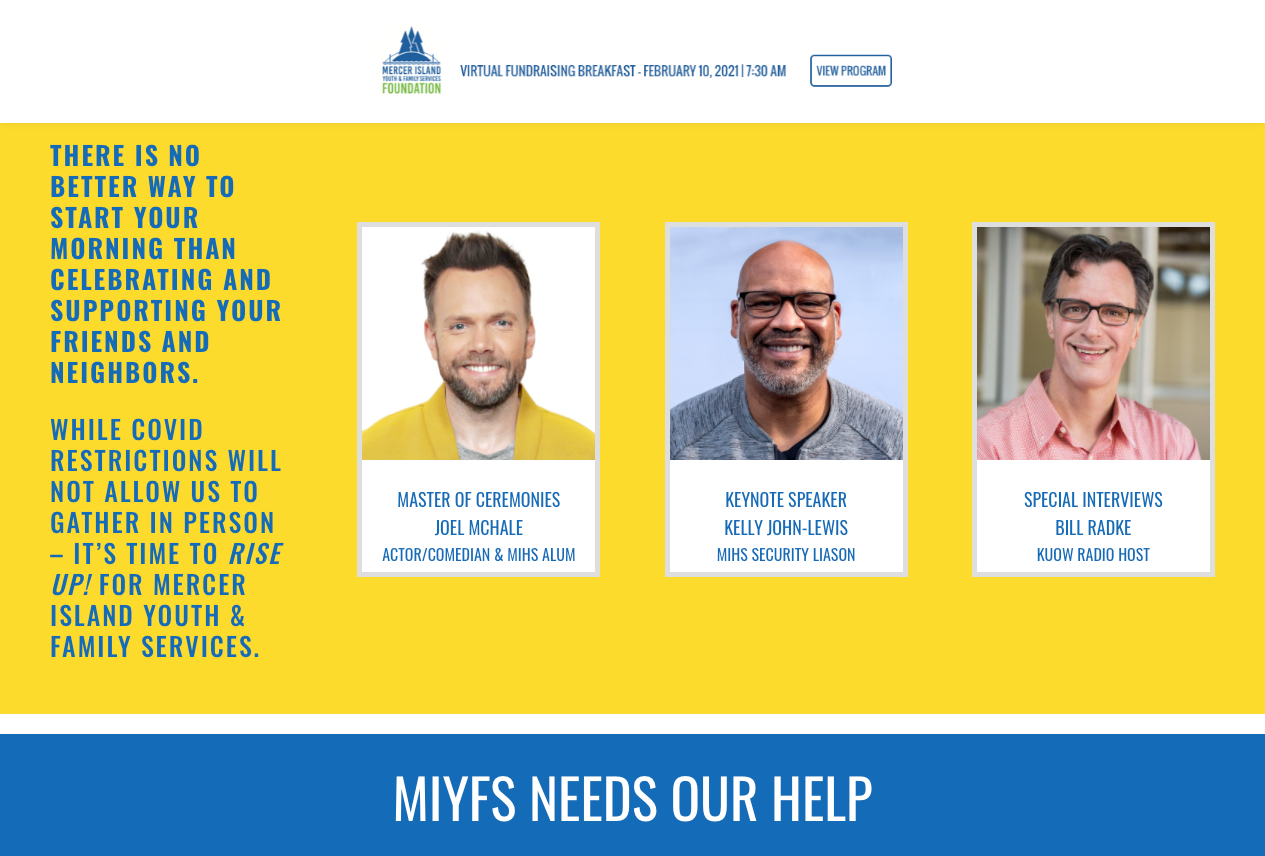 Request a Quote
Already know what your project needs to take it where it needs to go? Great! Send us a quote request and we will let you how we can help you.
Contact Us
Wondering what it would take to crank up your project to the next level? Contact us and let's chat about how we can help you realize your project's full potential.