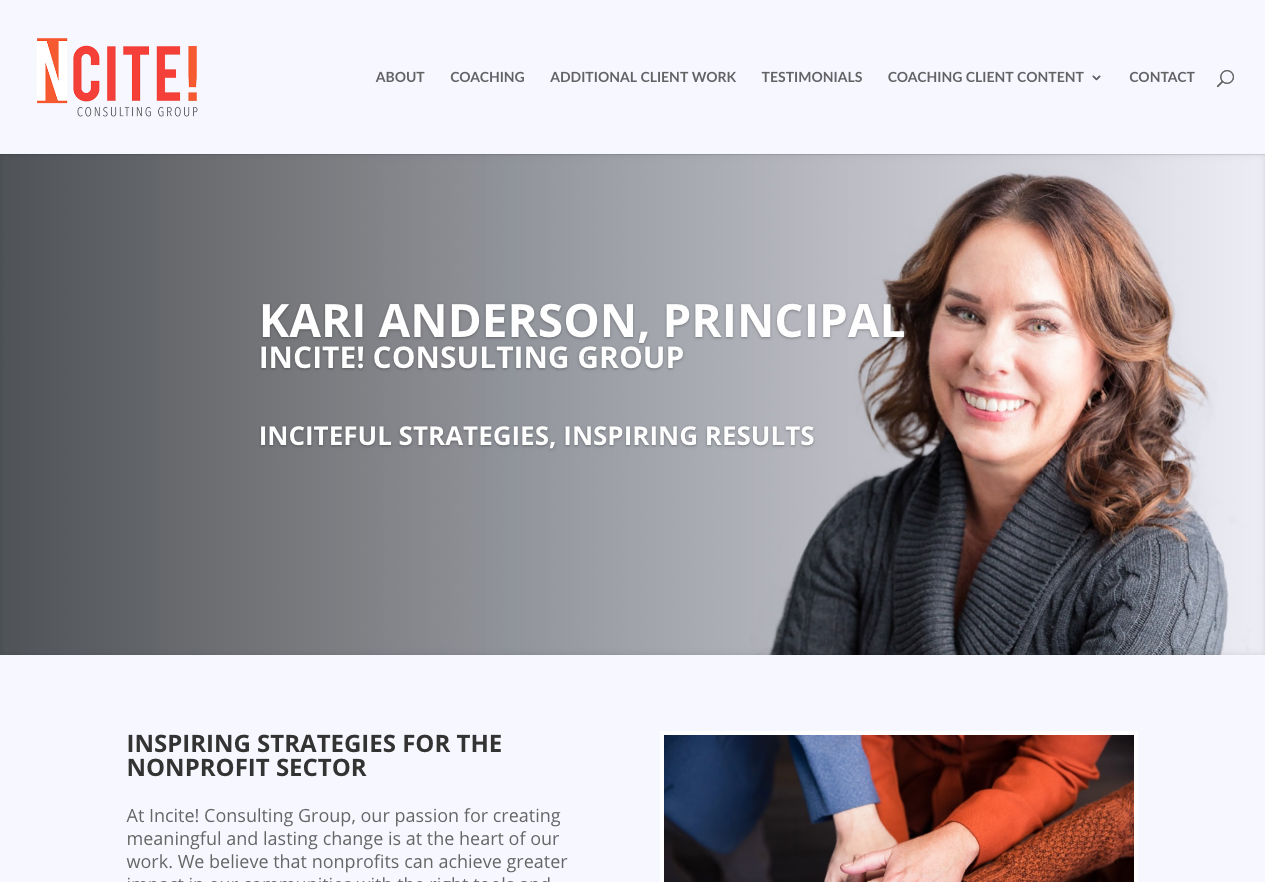 This was a small-ish project, a homepage redesign combined with the integration of "member" functionality of the site. In a nutshell, we added the ability to host private content that only "members" of the site could access. The client is a nonprofit leadership coach and offers coaching programs to clients.
All and all, this project turned out nice and we could keep it small by integrating the existing designs she already had (with a little spiffing up, of course).
Request a Quote
Already know what your project needs to take it where it needs to go? Great! Send us a quote request and we will let you how we can help you.
Contact Us
Wondering what it would take to crank up your project to the next level? Contact us and let's chat about how we can help you realize your project's full potential.