Feeding Washington (Site Refresh)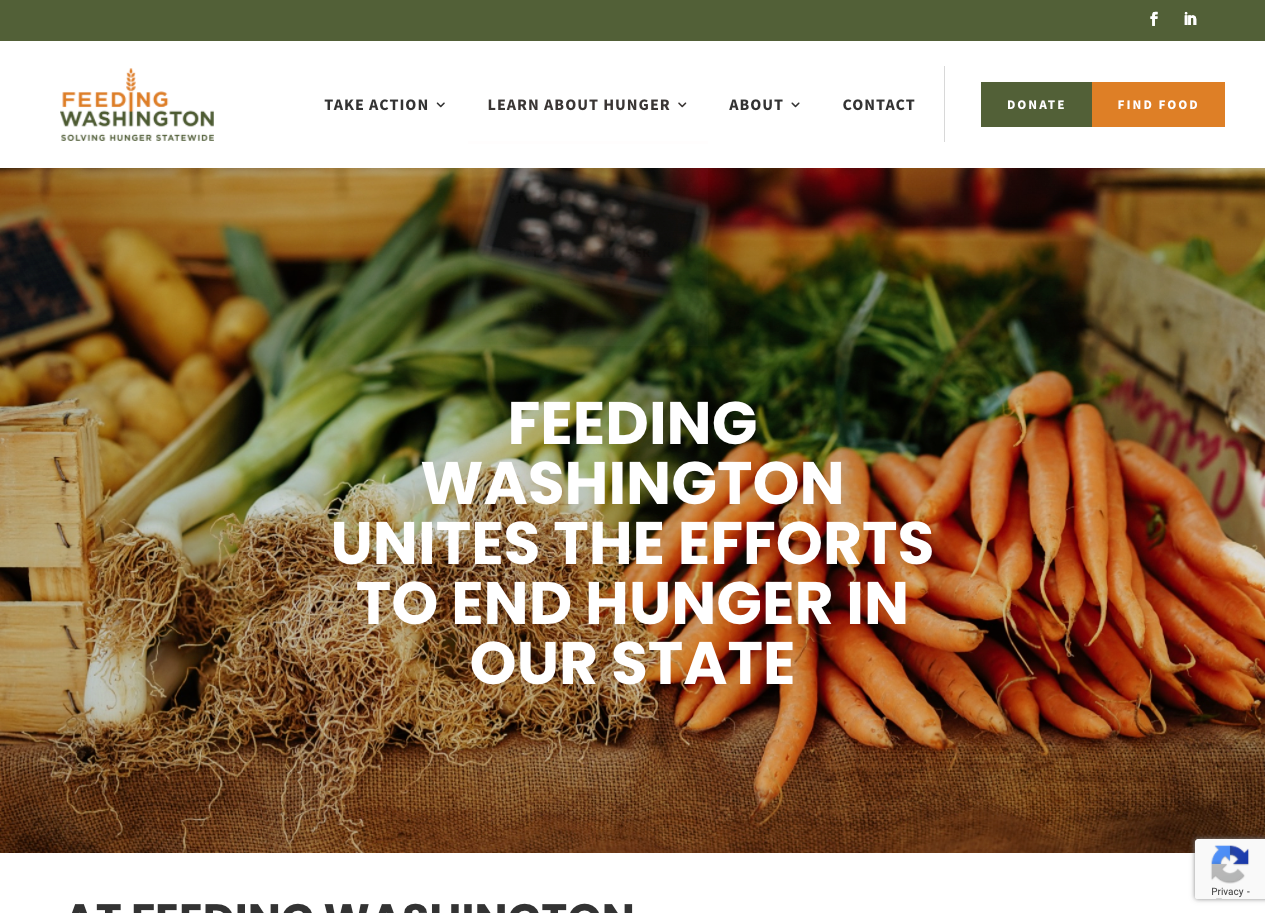 Always wonderful when a past client comes back to design/build the next version of their site. As an added bonus, the folks at Feeding Washington are consistently lovely to work with.
As a starting point, Feeding Washington wanted to do a complete makeover of their current site. Although their old site accomplished the goals set out for that project, in five years or so, goals and opportunities have changed.
Here's their old site, for reference: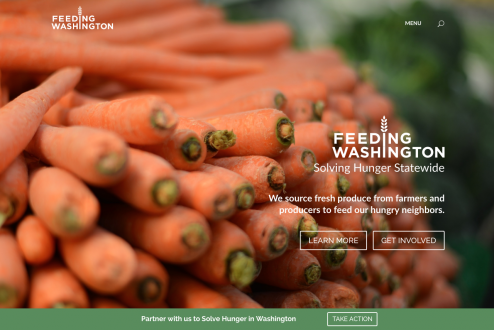 A big part of this project was to shift the focus away from information-gathering to action-taking. We wanted to work to make opportunities to find food more obvious/easy as well as present partnership opportunities in a clearer, more compelling way. Additionally, we wanted to surface the opportunity for people to donate to Feeding America, which to me seems like an amazing sell, due to the amazing work that they do.
This site was built with clear calls to action as well as a clear flow from home page, to informational page, to action step.
All and all, I could not be happier with the way the project turned out, and the client seems to be pretty happy too. What really made this project special, though, was the opportunity to build something that felt like a good remedy for the times we are living through right now.
Request a Quote
Already know what your project needs to take it where it needs to go? Great! Send us a quote request and we will let you how we can help you.
Contact Us
Wondering what it would take to crank up your project to the next level? Contact us and let's chat about how we can help you realize your project's full potential.