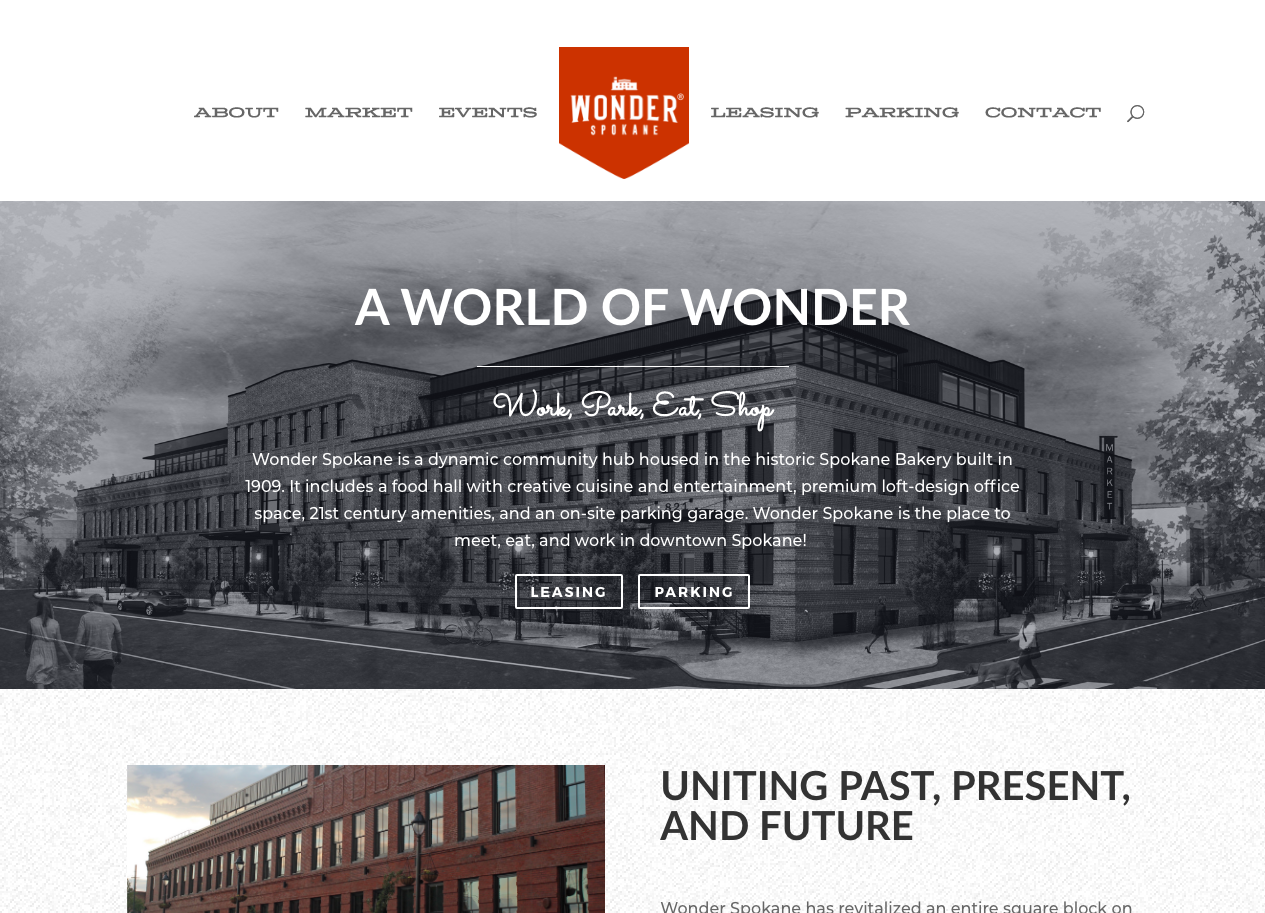 Wonder Spokane (The Wonder Building) was a very interesting client, and project. Wonder Spokane consists of a local development project rehabilitating the former "wonder bread building" in Spokane, WA.
With so much rich history to tap into, not to mention drop-dead gorgeous finish-quality of the building itself, this was a fun project to work on. There was a very deep, compelling story to tell and this was one of those projects that really had something unique to showcase.
Working on this project involved not only understanding the past, present, and future of the building itself, but also the myriad audience groups the website needed to serve. As a provider of commercial office space, a public market, parking garage, and community events; it was key to identify the needs of each individual audience as well as craft the site to speak to them directly.
Request a Quote
Already know what your project needs to take it where it needs to go? Great! Send us a quote request and we will let you how we can help you.
Contact Us
Wondering what it would take to crank up your project to the next level? Contact us and let's chat about how we can help you realize your project's full potential.