Blog: Design Musings and Other Nonsense
We discuss design, business, web products and other miscellany.
You Can't Shrink Your Way Out of a Shrinking Problem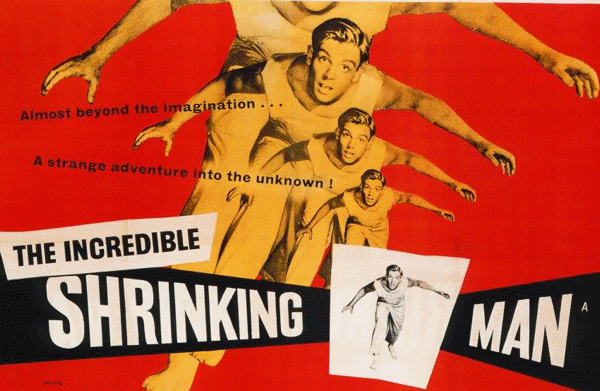 I have had a pretty long history, working with, for, and in small business (even wrote a book about it). One of the unique things about running a business is that you have the opportunity to understand how the mechanics of business work, from an experiential perspective. Even though I graduated college with a business degree (which, at the time, I suspected had dubious real-world applicability at best, a suspicion that has only been confirmed over time), I really knew nothing about how business actually worked. About how this exchange of goods and services, usually for money, between people actually functioned.
One of the first things I learned (which I still experience to this day) is that there is no magic. This may sound odd, but so much of the business world, from my perspective, seemed so obtuse. It seemed like only people cut from a certain cloth could navigate the myriad complexities and specifics of running a successful business.
The truth is, practically anyone can learn these things. The key ingredients, in my opinion, are the will to try, the humbleness to learn, and the acceptance of failure. Yes, you will fall down, a lot, but when you succeed, you will learn something. And, when you fail, you will learn something too. From an educational perspective, you almost cannot lose, and you cannot help but get better and better (or, at least, less bad) at what you are trying to do. And these are not just things you will forget soon after learning, these lessons will come in handy over and over and over again.
One of the greatest lessons I have learned, over and over again, is that you cannot shrink your way out of a shrinking problem. Most people, myself included, will utilize shrinking as a knee-jerk response to business shrinkage. Lose a big client? Time to savagely cut costs. Sales down 10% over the last quarter? Kiss a percentage of your income goodbye. Receivables down compared to this time last year? Time to abandon that great new product idea you had.
Now, I am not saying that the best thing to do when business is down is to just spend spend spend. But, I am saying that when this happens to me, cutting costs is not the first thing I do. Of course, it makes sense to use contracting business as an opportunity to review what you are spending money on, and how that aligns with your priorities and bottom line. Because, without business going down, would you ever take a pause to do this? Even though looking towards cutting costs can be healthy, from time to time, utilizing this as the primary strategy for business salvation is problematic.
You see, by shrinking down, by becoming smaller, often we can cut ourselves off from what we actually should do. Sort of like one of the very important questions put forth by "Who Moved My Cheese?", what would you do if you weren't afraid? Because, we often shrink out of fear, when what we really need to do is grow. Income down? Well, then you have an income problem. And, how do you fix an income problem? Well, by generating more income.
Again, I assume it goes without saying that cutting costs does take pressure off of income. But, it does not replace income. When you have an income problem, you need to generate more income. And, how do you do this? By being open to expansion. By doing new things, or maybe just doing the things you are already doing better. You need to adapt, to grow, and by shrinking, you cut yourself off from this. You cannot go two directions at once. You can either focus on growing or you can focus on shrinking. To me, one of these feels good and one of them feels bad. By focusing on growth, I am empowered, energized. By focusing on shrinking, I feel victimized and defeated.
To look at it another way, cutting costs can help an acute problem (especially an acute spending problem), but it cannot fix long-term problems. That is, what happens when you shrink more? What do you cut then? And, what do you cut after that? By cutting and cutting and cutting, you are racing to zero. And, you are probably not solving your real problem. Maybe the shrinking sales are a sign that your market has moved away from you. No amount of cutting can fix this.
After all, when you are a business owner, you have the power to do something about your situation. Income not where you want to be? Well, work to change it. Unlike working for someone else, you are not beholden to someone else to solve your problems. But, at the same time, no one else will save you. You are on your own, for better or worse.
Personally, I think this is an advantage. In times of stress, there is no one I trust more than myself. Plus, no one else will take my interests to heart more than I do. I can use this advantage to truly help myself (and by myself, I mean my company, my employees, etc.). Sure, it can be lonely, scary, and uncertain, but I will always take a bet on myself solving my own problems rather than waiting for someone else to do it. As a business owner, no one is going to tell you no, except yourself. With this freedom comes great responsibility, the responsibility to exercise it to solve your own problems.
And, maybe that is what running a business is all about. A never-ending case-study in self-reliance and believing in yourself (sometimes even when all evidence points to the contrary), mostly to solve your own problems, your own way. And to me, that is what work freedom is all about.