Blog: Design Musings and Other Nonsense
We discuss design, business, web products and other miscellany.
"Why are We Building this Thing?"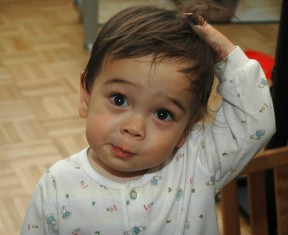 As a UX designer, I have to say, this one question drives what I do more than any other.   Perhaps it is because I tend to be a high-level thinker, or perhaps it is because I like to think I do what I do for a reason, that real people benefit from it.  Regardless, I have found that the odds of success with a project are directly related to having a very good answer to this question.
One of the common problems with building anything new, at least in my experience, is actually making sure that the world needs what you are building.  That is, does the world really need what you are building, or do you just want to see it built for yourself?
Sometimes, you can build something that you need, and because lots of other people need it too (and there is not currently as good of a solution as what you are offering), you end up being able to sell what you have built.  Often, these "scratch your own itch" projects can be really successful, because there are other people with the same problems you have, who would be incredibly happy to have the elegant solution you have devised.
Other times, though, this is not the case.  You may be unique in your problem, or you may have unique taste for how you would like the problem to be solved.  Because of this, you end up building something that only you really want.  This scenario is often caused by designing in a vacuum.  When you are the only person looking at your work, or you are not showing your solution to people who would actually buy it (e.g. not just your family and friends), you can get a very myopic view of the problem, a view that is highly colored (and perhaps even distorted by) your own personal tastes and preferences.
Another reason to ask this question is to make sure you are focused on what you are actually trying to do.  Especially with group design projects, where a lot of people are rendering opinions, it can become really easy to get sucked into conflicts over difference in opinion.  I am sure anyone who has been involved in one of these "design by committee" projects knows what it is like sitting through an hour long meeting talking about how the logo needs to be bigger.  In fact, this type of situation happens so often, especially in corporate environments, it has nearly become a cliché.
Lots of designers will bemoan these sorts of projects for this very reason, but there is a way through them.   At least for me, I find these sorts of projects are far easier to deal with if everyone keeps the end-goal(s) in mind.  That is, you are all on the same team, all trying to accomplish the same high-level goals, so start from where you agree and go from there.  Or, if there is a roadblock caused by difference of opinion, be honest about which solution accomplishes the end-goals the best.
Now, I am not saying this is easy.  As a designer, or any other person who creates things for a living, the things you create can feel like little pieces of you, and it can be hard to accept someone else's version of how something should be.  However, by allowing yourself to see all possible solutions to a problem (not just the ones you came up with), you will not only be better equipped to solve the problem, but you might even become a better designer for it.
Photo credit: NeoTech Products