Blog: Design Musings and Other Nonsense
We discuss design, business, web products and other miscellany.
Form vs. Substance – Does this Design Matter?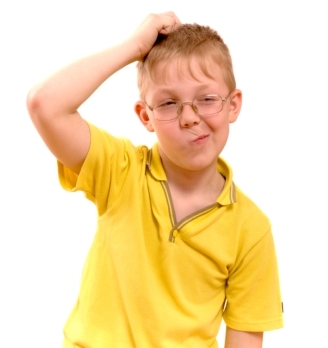 A lot of times, when it is your job to build things (and usually this involves building things for others), there can be a tug of war between substance and form.  Especially when more and more people get involved in the design process (and double-especially when these people have oversight over the project), the battle between these two forces can become divisive and challenging.
OK, so what do I mean by form and substance?  The way I think about it is what something is vs. what it means.  As a designer, or even in my creative direction duties, I am (usually) far more interested in the latter two of these items.  I want to understand what the goals of a project are and how a design best meets those goals.  I want to understand the underlying intent behind a project, to understand what is it all for and why would someone care.  I want to have good reasons why this thing we are building should be.  I want to know that the world is not only a different place from having this new thing injected into it, but ideally, a better place too.
Now, all of this is well and good, but it is not terribly practical.  That is, most projects have a very clear, and tightly defined business-case behind them.  That is, Company X wants to build this new site, product, app, etc. to accomplish something for the business. There is usually a tight focus on return on investment, and if you don't understand these dynamics during the building of something, you may be in for a rough ride.  Although it is nice and comfy to take shelter behind the warm/fuzzy, feely elements of design, when we build something we are building it for a reason  and the better we can understand that reason, from both sides (e.g. producer and consumer), the better our design will be.
Often, though, having too much of a focus on the ROI of a project can shift the focus to its form too much.  That is, the "what it is" elements vs. "what it means".  Anyone who has had to respond to the (now cliche) arguments from clients about making the logo bigger, or turning the design up to 11, or some other bit of prescriptive feedback, knows this part of a project all too well.  This is the area where personal tastes collide, and committee-think can take over.  When we spend too much time working on what something is, rather than what it means, we can be like a rudderless sailboat, simply beaten around the ocean by the whims, personal tastes, and guesses of stakeholders.
Now, that is not to say that there should be no focus on form.  The form often dictates people's first reaction to things, their first impression (which often informs their entire experience with said thing), so it should not be ignored for the (falsely-assumed) more fanciful ideas of what it all means.  That is, instead of turning every project into an existential discussion about why are we building this thing, why are we here, and what does it all mean, I believe we must balance these two elements.  Although us, ugh, "creative-types", like to get caught up in the lofty ideals of what we do, and why we matter, we have to keep these two (sometimes competing) forces aligned.  Too much emphasis on either one can lead a project astray.  By having a balanced approach, as with most things, we can deliver both on form and substance.  We can deliver designs that are not just a vapid exposition of pretty elements, and also not just all theoretical goodness.  We will build things that mean something and achieve a visual aesthetic we, and our clients, can be proud of.  Which, isn't that the whole reason for them hiring us to begin with?