UX Mockup for Wine Sales Website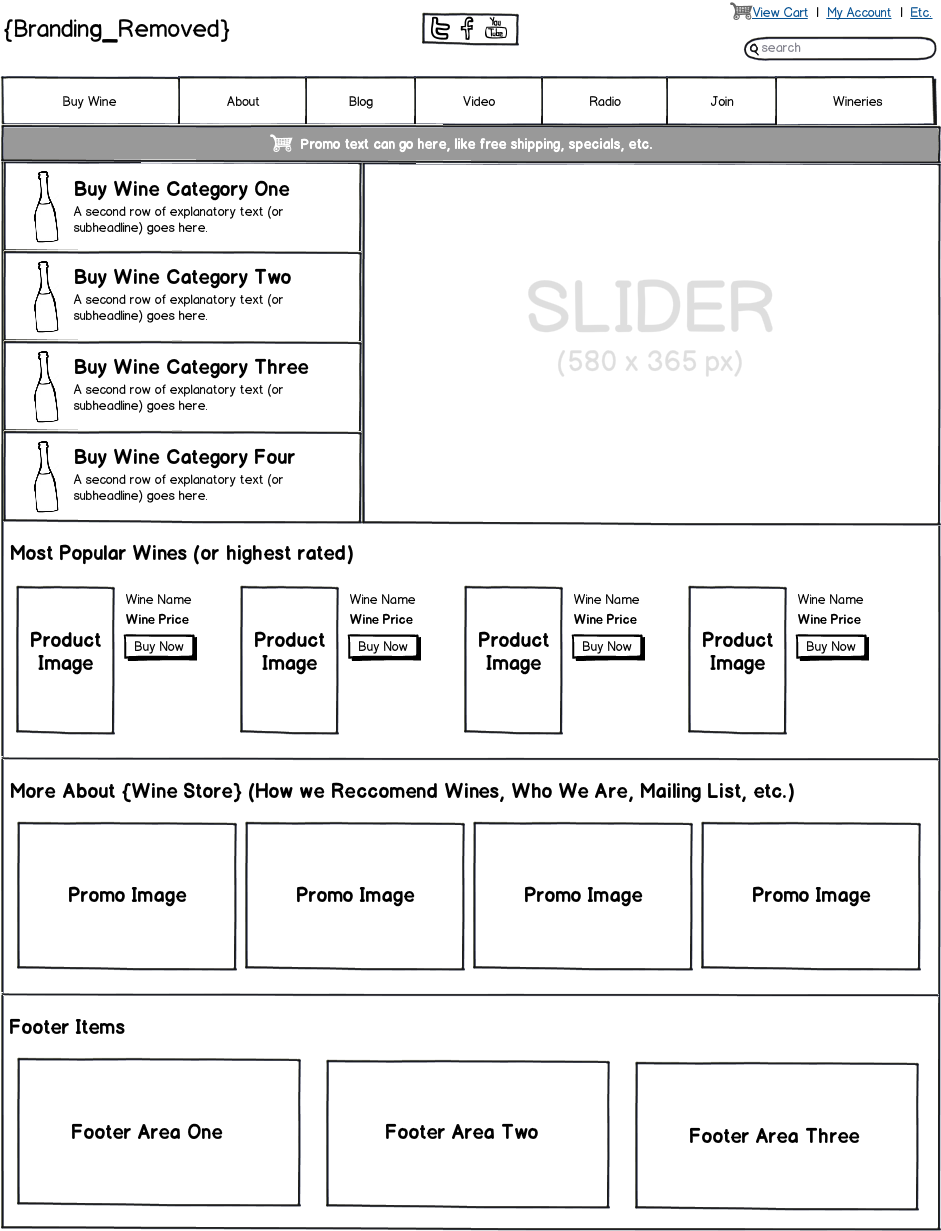 This was an interesting project.  Personally, I think working in/around ecommerce is wonderful.  There is just something about designing a customer experience that is uniquely satisfying.
For this project, the goal was to take an existing site (that started out as a blog) and reorganize it to have more of an ecommerce focus.  As ecommerce had become the focus of their efforts, they wanted a site (especially the "home page") to reflect this focus.  As such, the challenge here was to make the site look/feel more like a store and less like a blog.  To me, this is a big part of usability, that is I think users can dive into something faster the more familiar it is.  It is almost like we need to understand what something is trying to be (at least on a basic level) before we can really interact with it.
Request a Quote
Already know what your project needs to take it where it needs to go? Great! Send us a quote request and we will let you how we can help you.
Contact Us
Wondering what it would take to crank up your project to the next level? Contact us and let's chat about how we can help you realize your project's full potential.