UI Design for Fund Management Web App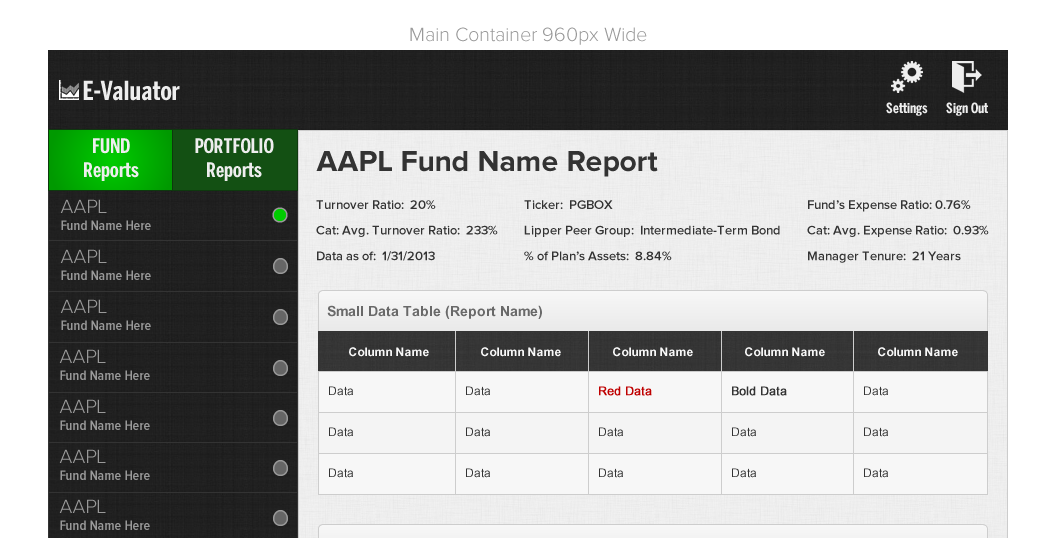 We seem to be doing more of these lately, that is extending beyond website design and into the world of app (web as well as mobile) design.  Specifically, this project involved developing the visual design for the UI (User Interface) of a fund management tool that had been previously utilized an Excel spreadsheet.  This was a bit of a challening on, in that we had no existing design to base this off of.  Plus, we also wanted to be able to build something that was not only contemporary, but really put the focus on the data.  The whole purpose of this app was to allow the users to make intelligent, data-driven decisions about the investment funds in their portfolio, so we really tried to create a design that would look at-home on contemporary mobile platforms, as well as the web, but also be clean/minimal enough to let the data really show through.  Here is what we came up with: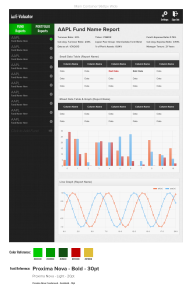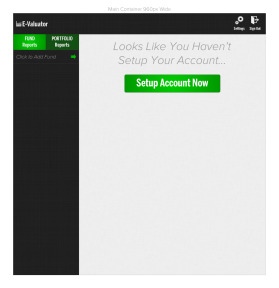 Request a Quote
Already know what your project needs to take it where it needs to go? Great! Send us a quote request and we will let you how we can help you.
Contact Us
Wondering what it would take to crank up your project to the next level? Contact us and let's chat about how we can help you realize your project's full potential.