Trotting Horse Therapeutic Riding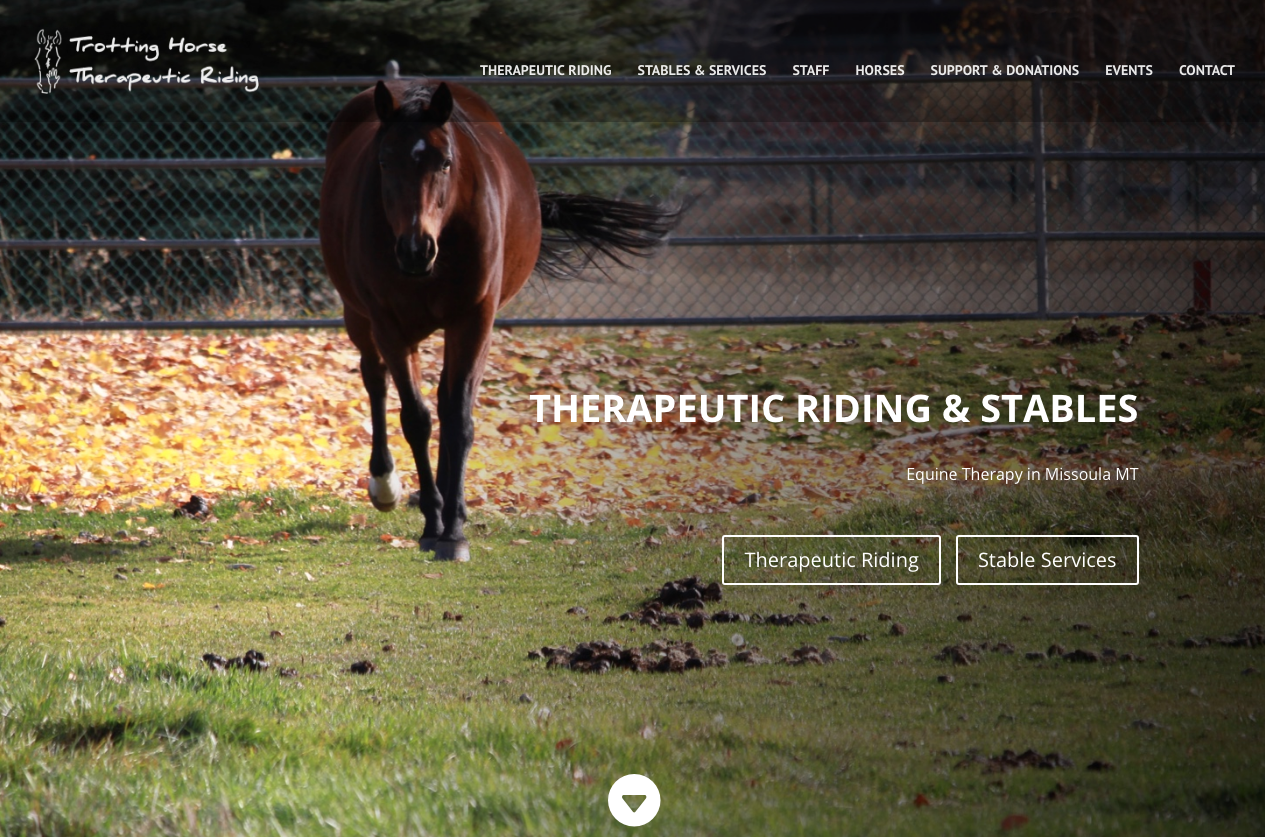 This project was part of our Sites for Service Initiative, in that we built this site as a pro-bono project for a small nonprofit (which included free hosting for life).
We worked with this client to take photography that she has and construct a modern, mobile-friendly WordPress website, all free of charge. I don't believe that the client had a website before this and my understanding is that having this site has been a big deal for her organization.
Request a Quote
Already know what your project needs to take it where it needs to go? Great! Send us a quote request and we will let you how we can help you.
Contact Us
Wondering what it would take to crank up your project to the next level? Contact us and let's chat about how we can help you realize your project's full potential.