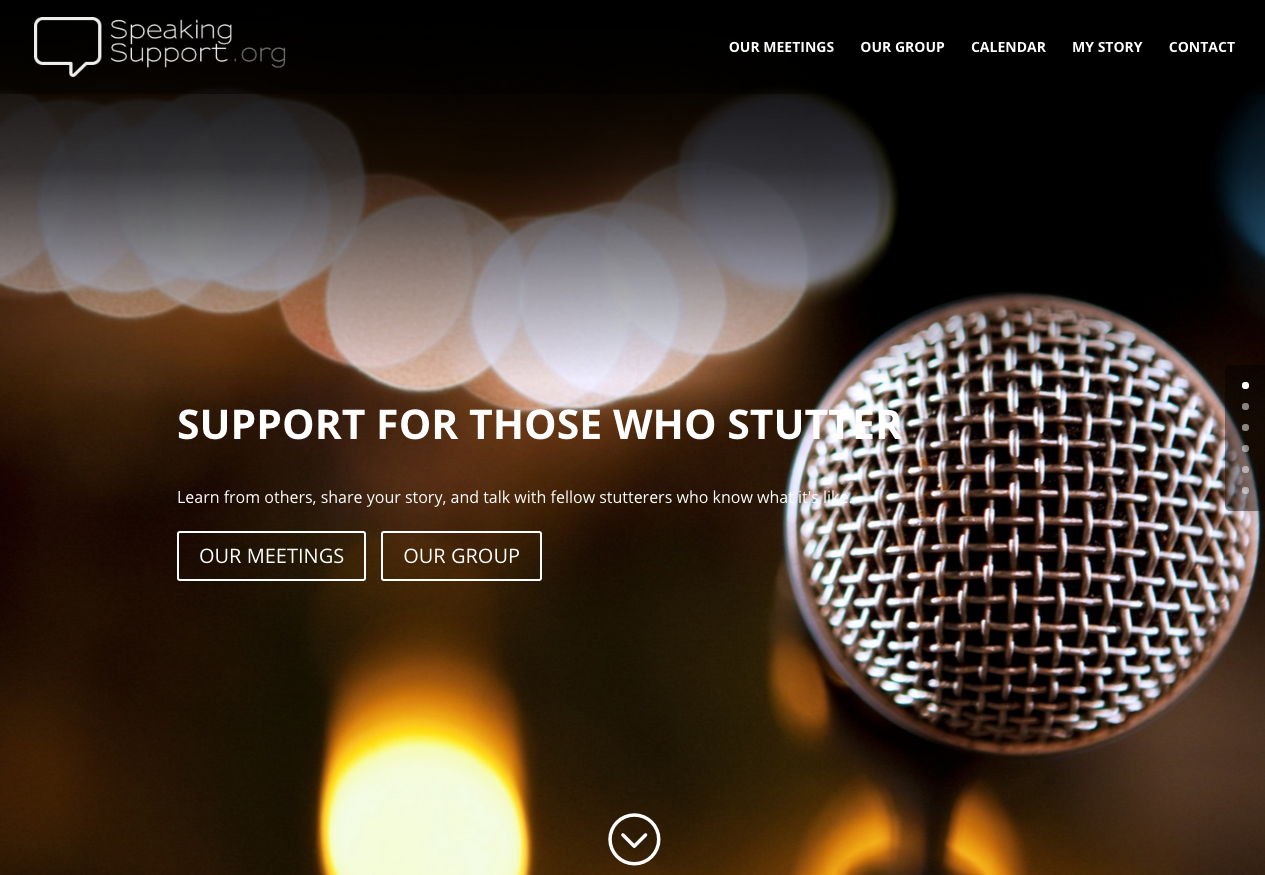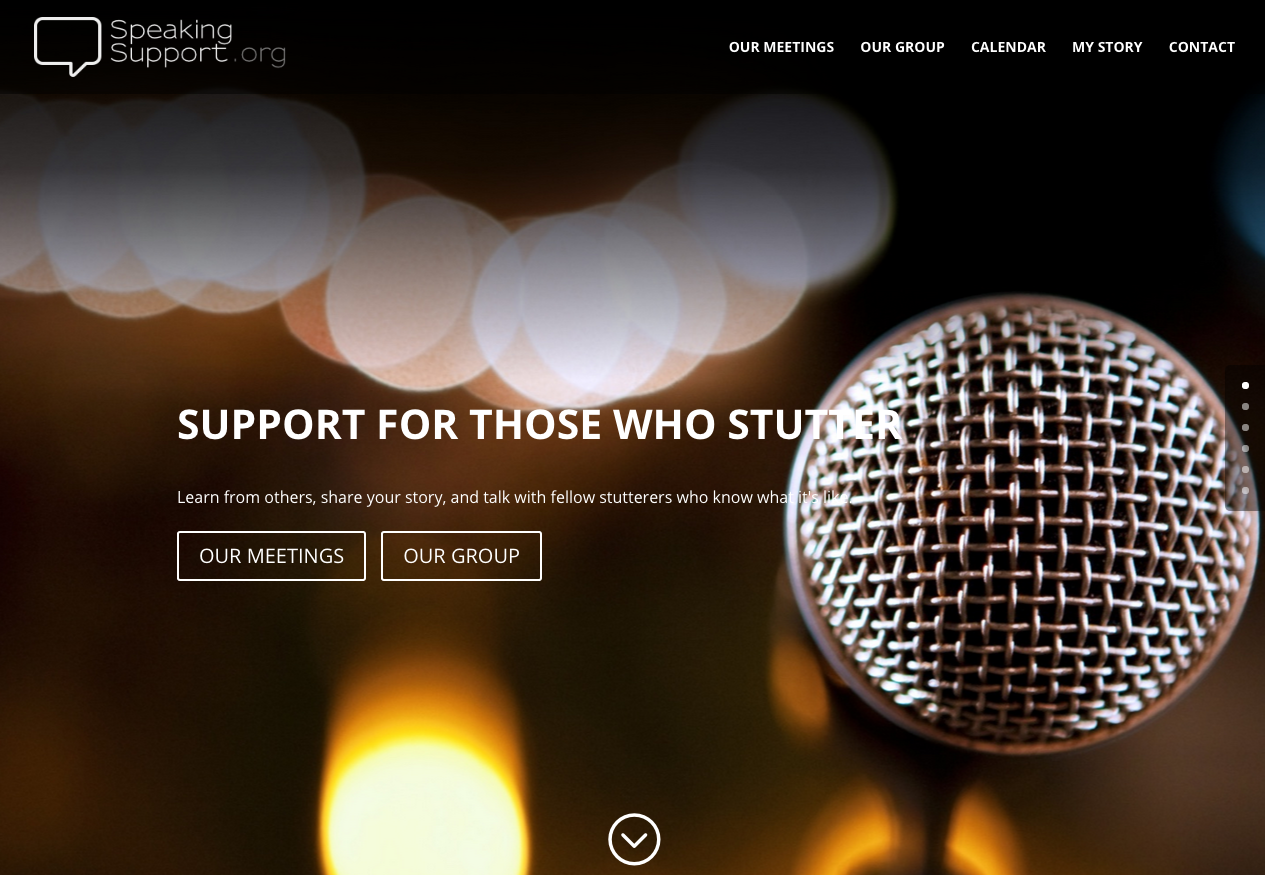 Summer is the season of personal projects, and here is another one.  I put together a support group for those who stutter, but it needed a website.  Hey, I know how to do that…
Site design includes logo and responsive WordPress site.  Couple of neat things here, I created a full-calendar integration with repeating events.  Very handy for showing events that repeat on a schedule.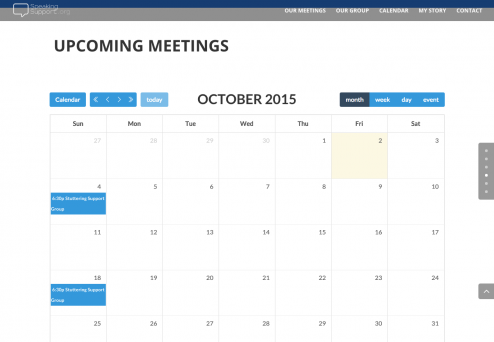 All and all, this was a pretty basic one but I think it turned out nice.  Smaller sites are great because the photos and other design elements can really do a lot of the heavy lifting from a ton/message perspective.
Request a Quote
Already know what your project needs to take it where it needs to go? Great! Send us a quote request and we will let you how we can help you.
Contact Us
Wondering what it would take to crank up your project to the next level? Contact us and let's chat about how we can help you realize your project's full potential.