Sites for Service – Responsive Charity Website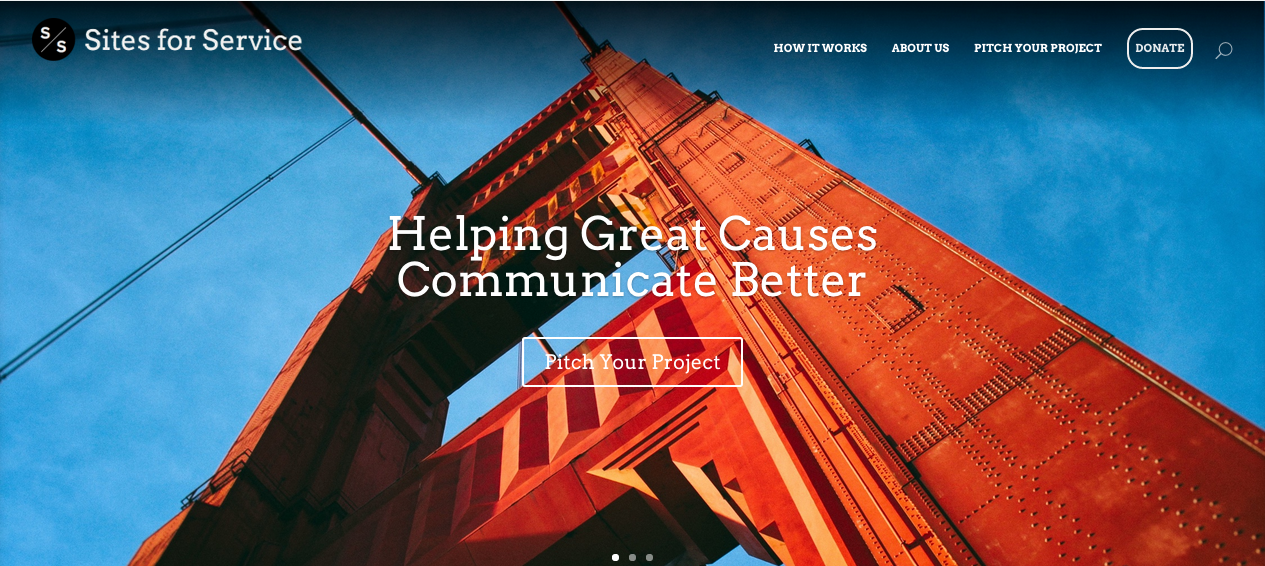 The launch of this project was a proud one, in that it meant not only did we have another site done, but we could also unveil an initiative we were really excited about.  First, though, a little back-story is probably necessary.
I was looking for some new volunteer opportunities late last fall.  One thing that became obvious was that, especially for non-profits, there was a lot of bad web out there, in that non-profits seem to have a hard time getting anything decent. Which is a shame, since a lot of time these sites are the ones who can potentially do the most good.  What seems to happen is that due to budgets being stretched paper-thin, and often a legion of stakeholders to please, these organizations have a harder time than most actually getting something conceived, built, and deployed that ticks all their boxes.
So, it became clear that the ideal way to "give back" was to give what I knew.  That is, give away simple, modern websites to good causes.  This way, since dipping into limited funding was not an issue, and since it was free they didn't have to live with it forever, these causes could get something up that was at least a true reflection of their mission, their message, and their call to action.
The way it works is that, once a quarter, we choose a worthy cause and build them a website, for free.  All time and materials are donated, they just need to bring their own hosting.  Of course, there are limits (we cap our time at 40 hours total), and these aren't meant to be the uber-custom, "dream home" sorts of projects these entities really deserve.  Instead, it is a way to bridge some necessary gaps, to be able to create a digital experience that authentically showcases who they are, what they do, and how you can help.
We are very pleased to be launching this effort, mostly because it allows us to help some folks who not only need it, but who are doing good in the world themselves.  That is the best kind of giving.
Request a Quote
Already know what your project needs to take it where it needs to go? Great! Send us a quote request and we will let you how we can help you.
Contact Us
Wondering what it would take to crank up your project to the next level? Contact us and let's chat about how we can help you realize your project's full potential.