1123IT – Responsive Website for IT Services Company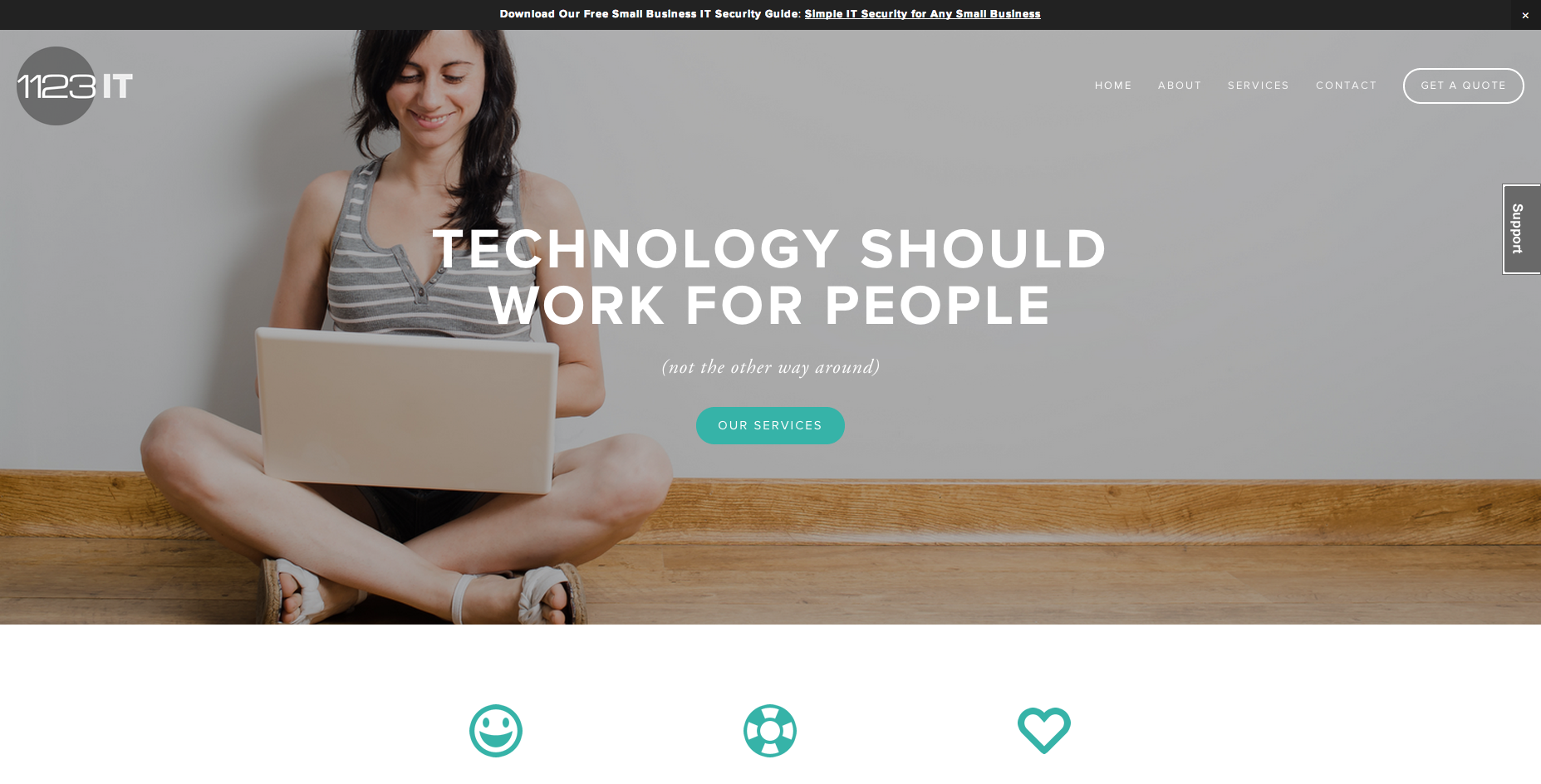 This one was a unique one for us, in that this project we did for ourselves.  It is always an interesting creative exercise to build something for yourself, mostly because it gives you the chance to do what you really want to do.  This project was for a spin-off company, 1123IT, where the focus is on the people, not just maintaining systems.
For this project, we wanted something that would be simple, yet still stunning.  The concept of using vivid photography to tell the story was a theme we have played with on recent projects, and we wanted to take things up a level here.  I am proud of this project, not only because of the way it turned out (which I love), but how it sticks to its guns when it comes to being simple.  There are no unnecessary words, functions, or pages.  Everything is just as it is supposed to be, no more, no less.
For a minimal site, we think it turned out great.  Mostly, we love the story it tells (mostly visually), and how focused it is.
Request a Quote
Already know what your project needs to take it where it needs to go? Great! Send us a quote request and we will let you how we can help you.
Contact Us
Wondering what it would take to crank up your project to the next level? Contact us and let's chat about how we can help you realize your project's full potential.