Responsive Website for Enterprise Services Firm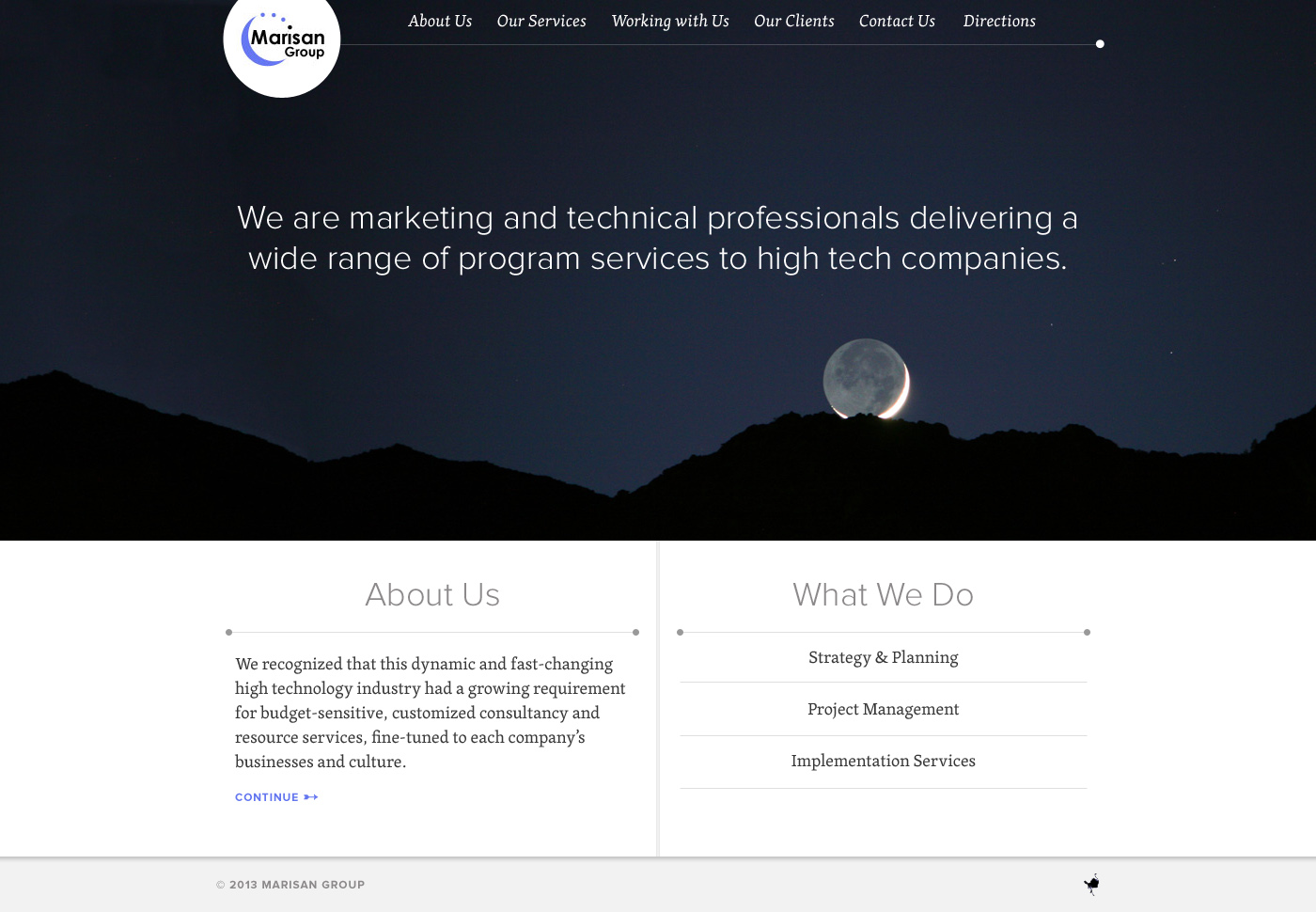 This was a great project, mostly because of how well the visual design (in our opinion) really shines.  With this project, the visual designer really hit a home run, crafting something simple, elegant, and just replete with wonderful little touches and details.
This project came to us as a rebuild of a current site.  Just for perspective, the "before" looked like this: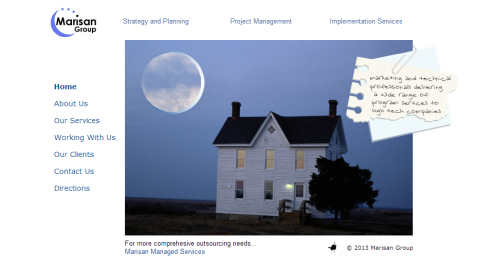 The challenge with this site was to not over-complicate it.  The client's story is a somewhat hard one to tell (they very nearly literally do almost anything).  This company provides services for some of the biggest companies not only in Silicon Valley, but also the world.  They are very good at what they do, but they did not want to be heavy-handed with the site's presentation.  As such, we really used opportunities in the layout to make the site clean, as well as little touches like typography choices that are just perfect.  Plus, we added several small, yet key visual elements to give the site a sense of whimsy, which we absolutely loved.
All told, we are really happy with the way the site came out.
Request a Quote
Already know what your project needs to take it where it needs to go? Great! Send us a quote request and we will let you how we can help you.
Contact Us
Wondering what it would take to crank up your project to the next level? Contact us and let's chat about how we can help you realize your project's full potential.