The Experience – Responsive Event Website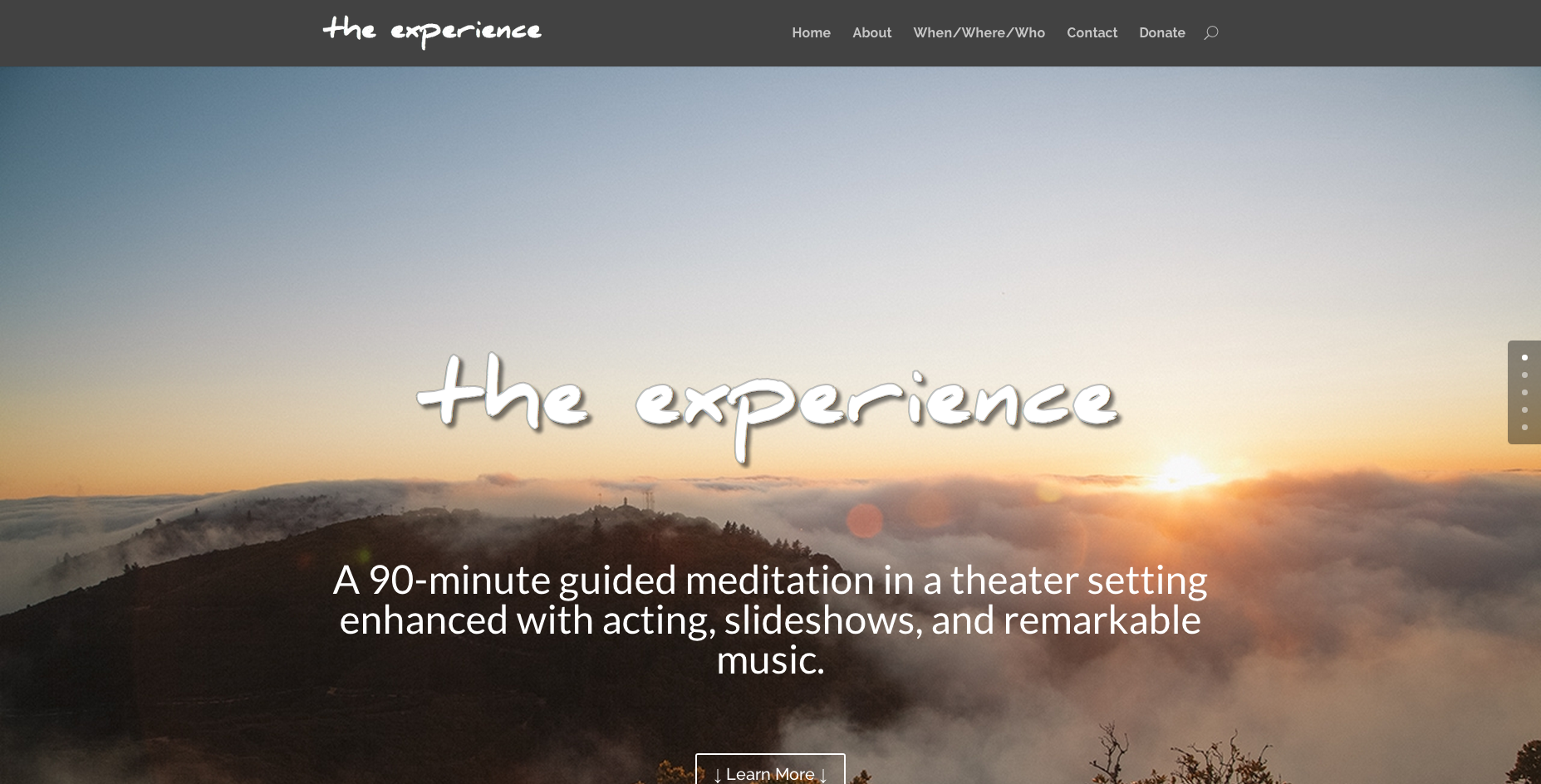 It is nice to work on different sort of work from time to time, and this project was definitely different. The main design challenge was creating an engaging, compelling visual tone, one that is aligned with the overall tone of the event. This was one of those projects where, in a lot of ways, the design is the content. That is, since there are so few words (less than 500 on the whole site), the design elements really had to do the heavy-lifting of telling the story of the event.
What I like most about this project is how the overall story of the event is presented visually. That is, in a film-strip-like fashion. Every "frame" of the website tells a different part of the overall story, and each screen is segmented to really only do one thing. This brings a ton of focus to the current page, allowing an overall experience that is very clear, very focused, and very easy to digest. This dovetails perfectly, in my opinion, with the overall spirit of the event. Since this is a meditation event, one of the ways we brought mindfulness to the website experience was to make it as focused as possible.
Also as part of this project we developed an event poster. I think it turned out pretty nicely, if I do say so myself: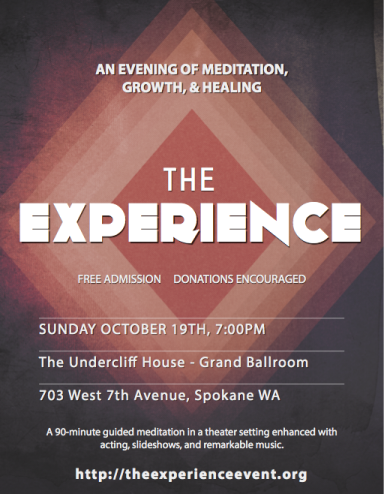 Request a Quote
Already know what your project needs to take it where it needs to go? Great! Send us a quote request and we will let you how we can help you.
Contact Us
Wondering what it would take to crank up your project to the next level? Contact us and let's chat about how we can help you realize your project's full potential.