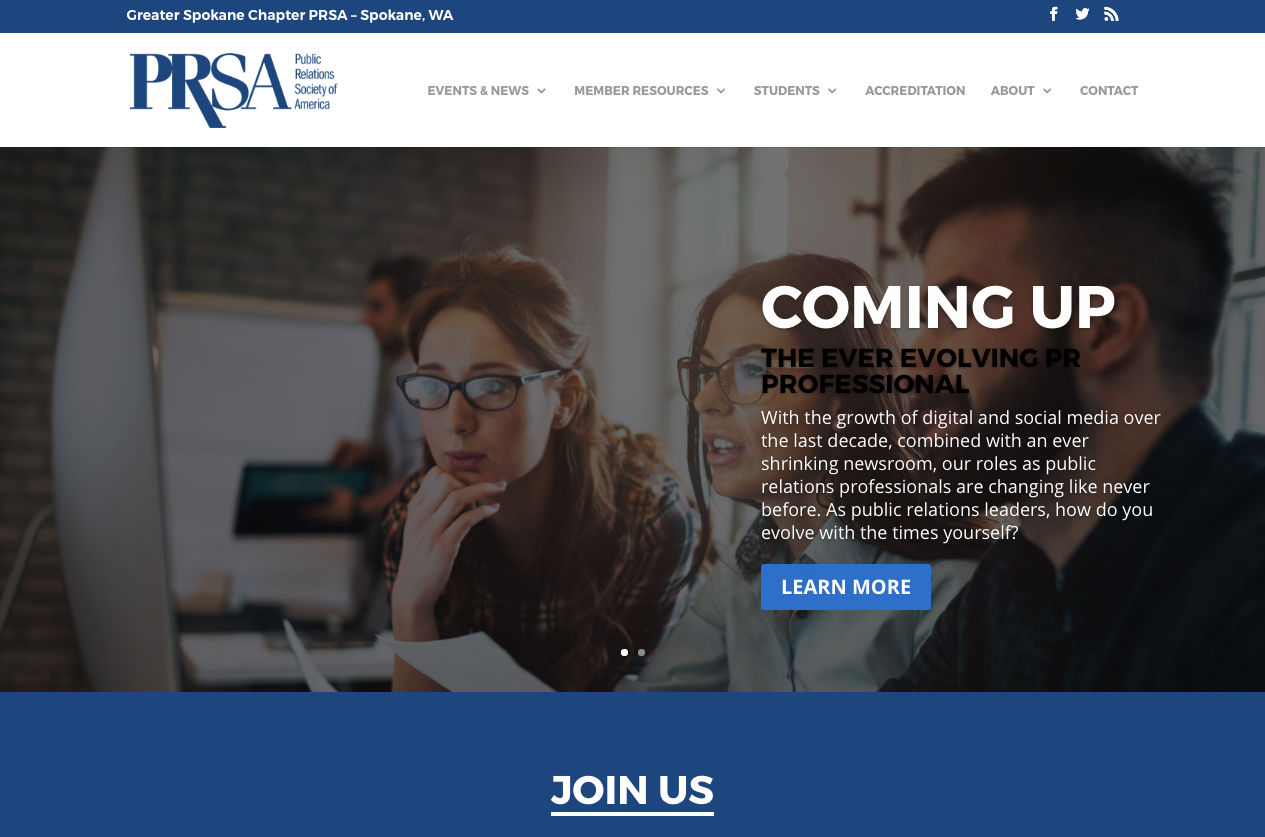 This project was a good one, a reasonably involved project for the local (Spokane) Chapter of the PRSA (National Public Relations Professional Association). This site was a total re-design of an existing site, one where WordPress had not been updated for years and years.
What was tricky about this site was integrating live feeds from Facebook and Twitter. We also re-vamped the overall site architecture, added new functionality, and generally made the overall design/presentation much more modern (not to mention responsive and mobile-friendly).
Request a Quote
Already know what your project needs to take it where it needs to go? Great! Send us a quote request and we will let you how we can help you.
Contact Us
Wondering what it would take to crank up your project to the next level? Contact us and let's chat about how we can help you realize your project's full potential.