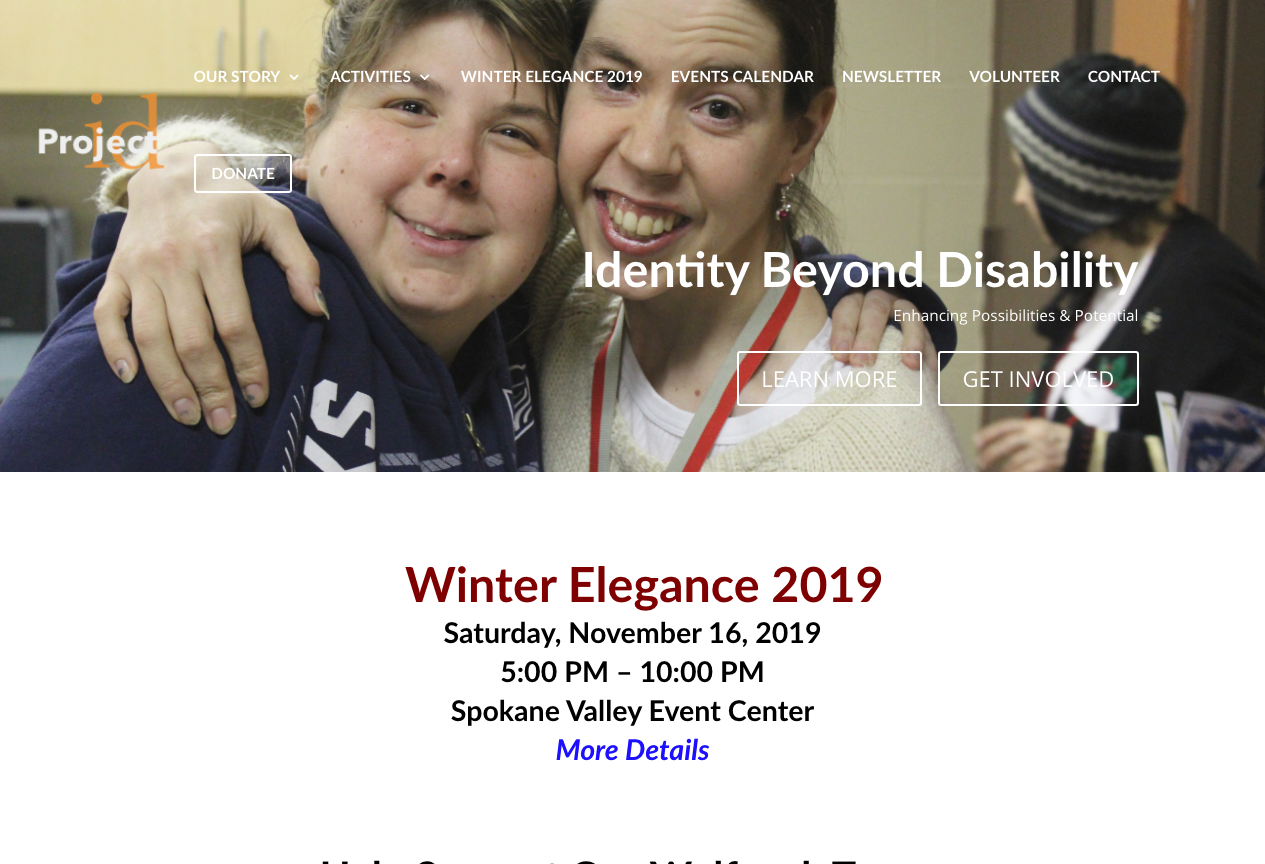 ProjectID came to me by referral, and we are sure glad it did. Led by the amazing Dixie, ProjectID does incredible things for developmentally-disabled people. From filling in gaps created by lack of adult programs, to simply offering a place for people, ProjectID is truly an inspiring project.
As far as the website went, this one was the biggest pro-bono website I have completed to-date. Lots of pages, lots of different layouts, lots of different kinds of content. It's obvious, though, that this level of complexity is what this site, and this group, needed to tell their story, and I think it turned out quite nicely.
Request a Quote
Already know what your project needs to take it where it needs to go? Great! Send us a quote request and we will let you how we can help you.
Contact Us
Wondering what it would take to crank up your project to the next level? Contact us and let's chat about how we can help you realize your project's full potential.