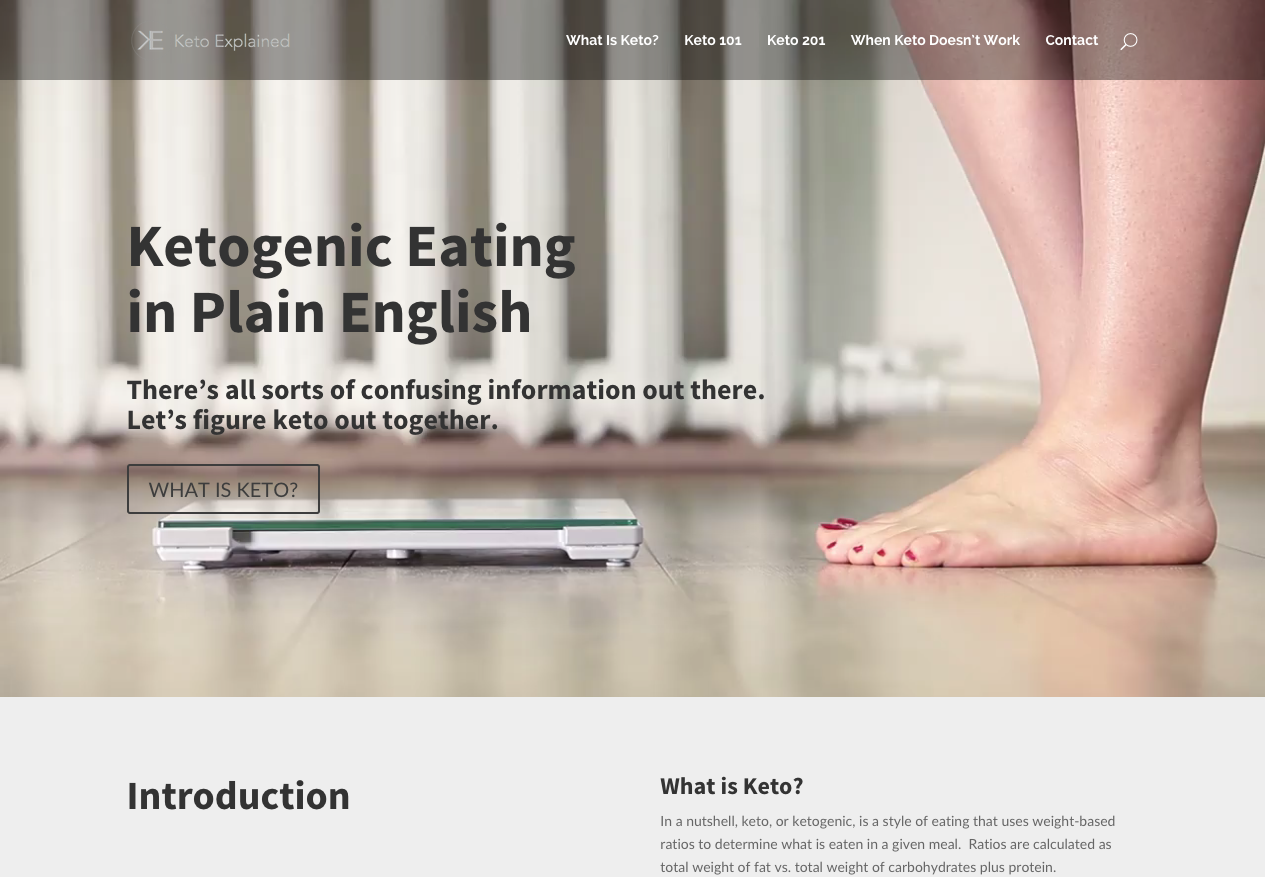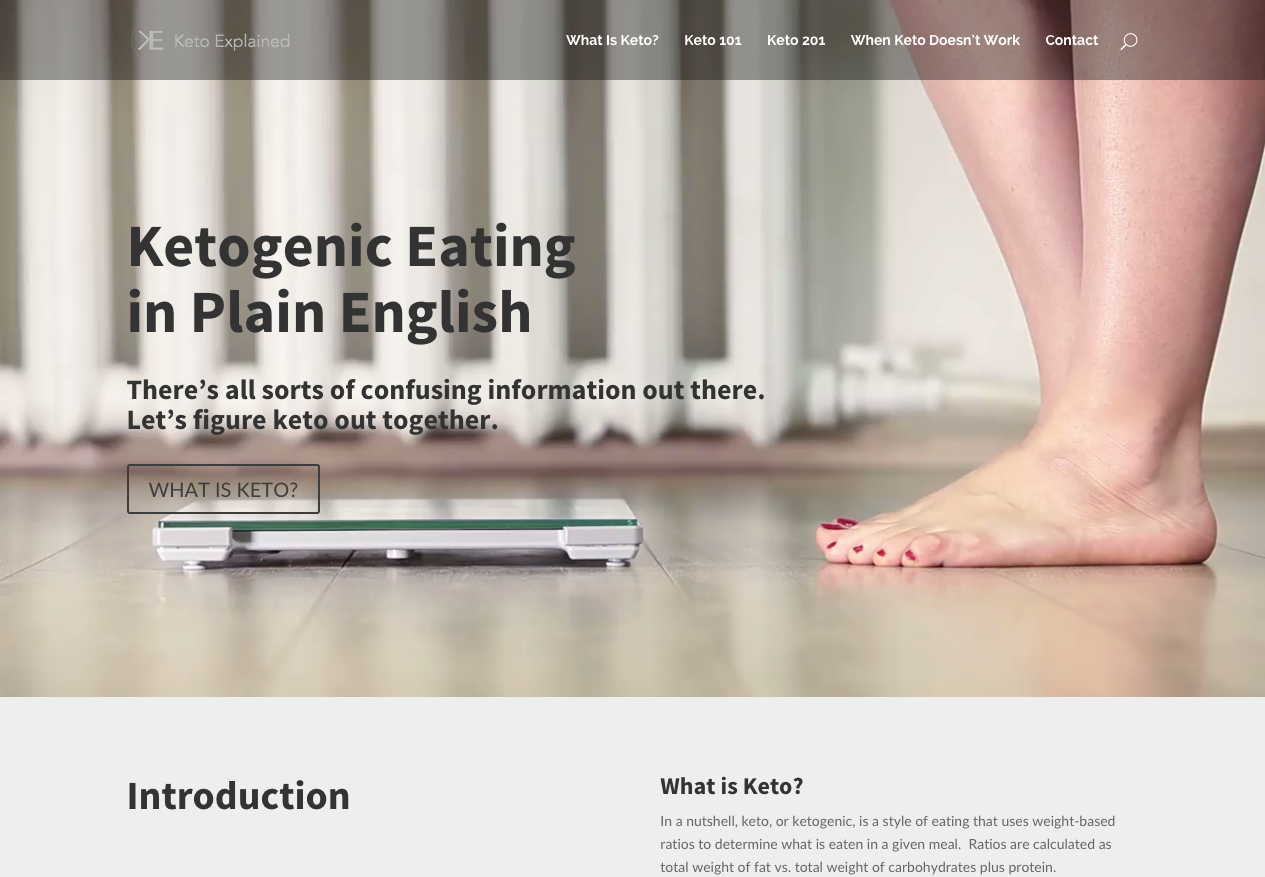 This was a small project, putting together an information website for the ketogenic eating diet/plan.  This project involved integrating video, breaking down long-form topics into progressively-increasing steps.
The site is built on WordPress and it fully responsive.  It was a fun one to work on, quick, simple, but still nice-looking (and of course, effective).
Request a Quote
Already know what your project needs to take it where it needs to go? Great! Send us a quote request and we will let you how we can help you.
Contact Us
Wondering what it would take to crank up your project to the next level? Contact us and let's chat about how we can help you realize your project's full potential.