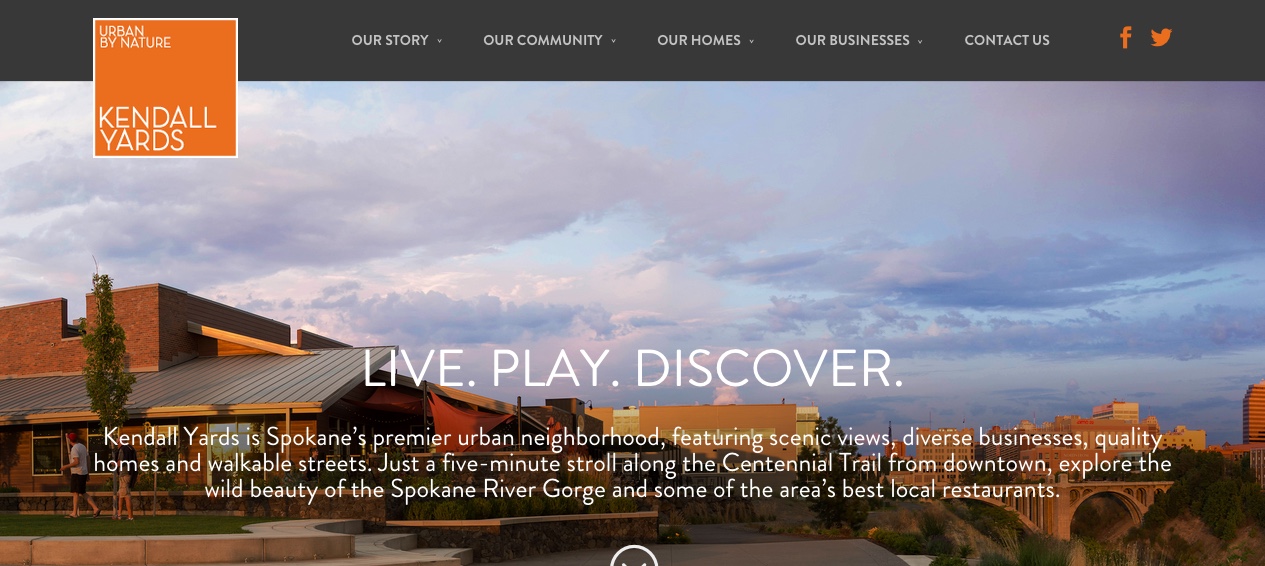 This project was a biggie for us.  Lots of meetings, lots of planning, lots of just plain old fashioned work.  Kendall Yards is a very high profile project around here, probably the most "urban" thing that has happened here in the past decade.  This was a cool project and we wanted more than anything to create a cool site, one that really captured the incredible vibe of the place, that allowed people to be there without being there.
First, a little history.  Here's their website before we started (the "before" for the Kendall Yards site):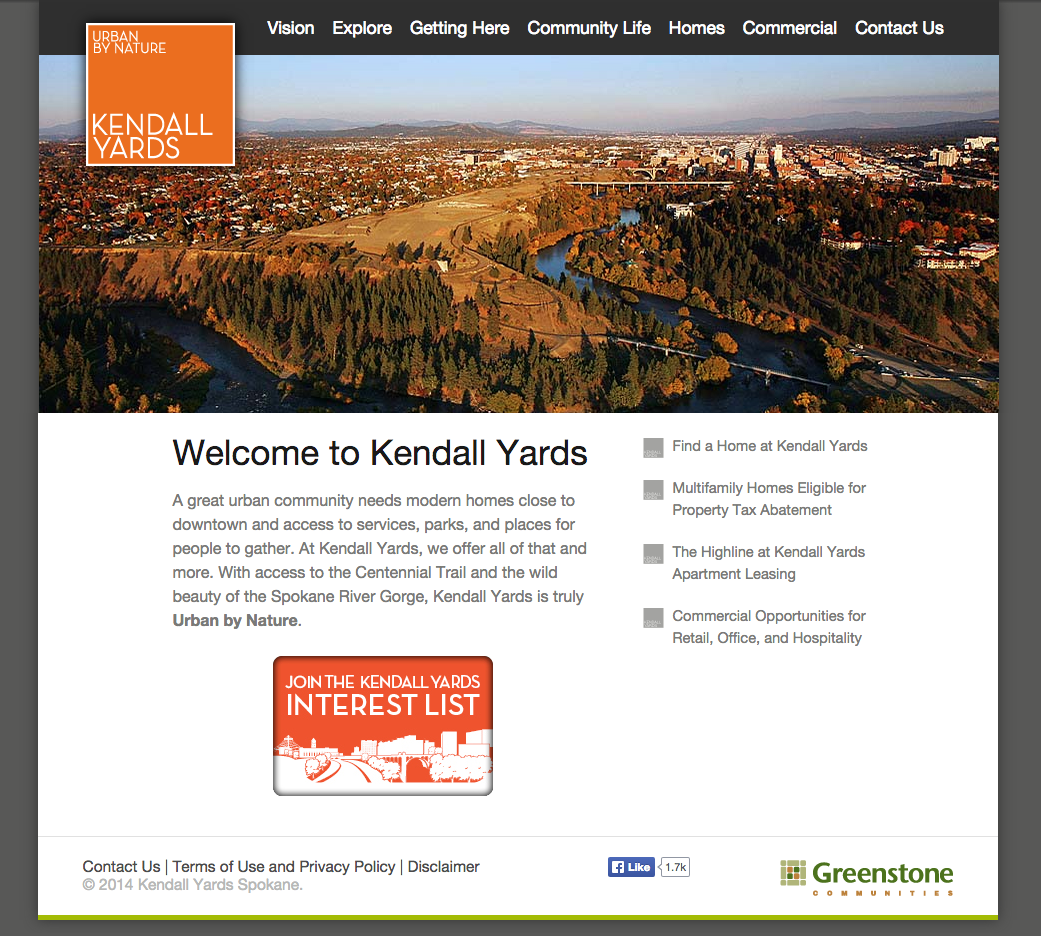 Our overall goal of this project was to construct something modern, something that had the same vibe and essence of the Kendall Yards area.  A site that was compelling and invited participants.  A showcase for this great community, a showcase that displays it in the best possible light.
We are just so pleased with how this project turned out.  A pretty big site upgrade if I do say so myself, and just a beautiful, lush, vivid final product.  A worthy representation of a great project, and a great area.
Request a Quote
Already know what your project needs to take it where it needs to go? Great! Send us a quote request and we will let you how we can help you.
Contact Us
Wondering what it would take to crank up your project to the next level? Contact us and let's chat about how we can help you realize your project's full potential.