Custom Software Company Website (Responsive)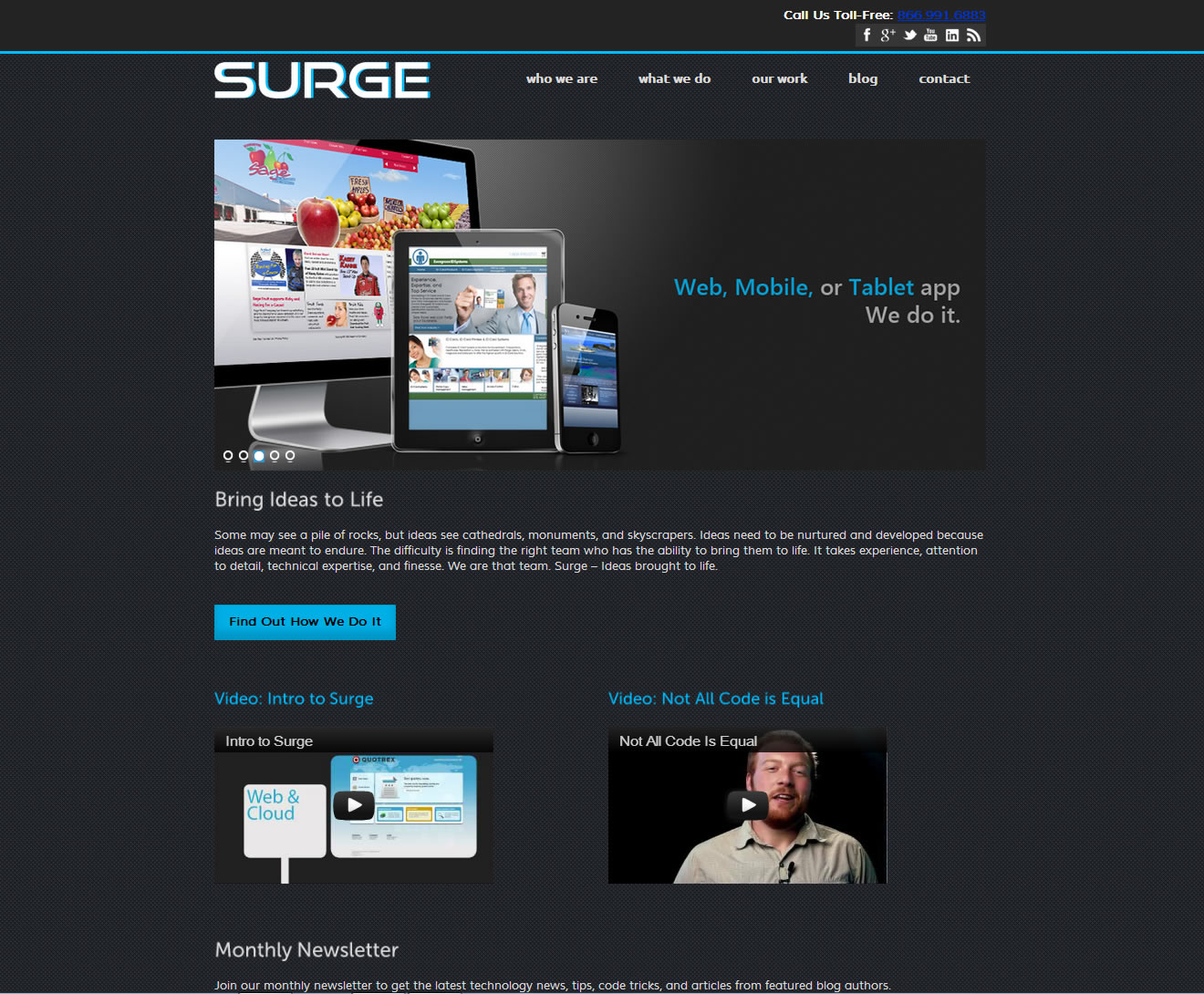 This was yet another interesting project.  Basically, the project involved taking an existing company site and redesigning it to be responsive.  At the same time, I also updated the look/feel, typography  and other elements to give the site a more contemporary, current, feel.  Plus, I think the new look really captures the feel of the company (technical, etc.).
As with any site, the challenge of doing this site responsive was tricky.  A lot of consideration needs to be made how the site will "fold-in" on itself.  That is, how the site will restack the elements on the page on smaller screens.  What worked the best for this project was a grid-based layout that would adapt to smaller screen sizes.  Additionally, a responsive slider was used to automagically scale the slider image down to the correct size for the screen.
This site was built on top of WordPress, which worked perfectly for this application.  Not only has the site already reaped SEO benefits, but the client can now edit all of the content in the site very easily.
Here is what the website looked like before: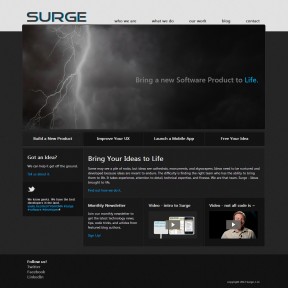 And, here's what the site looks like now:
Request a Quote
Already know what your project needs to take it where it needs to go? Great! Send us a quote request and we will let you how we can help you.
Contact Us
Wondering what it would take to crank up your project to the next level? Contact us and let's chat about how we can help you realize your project's full potential.