Change the World Music Landing Page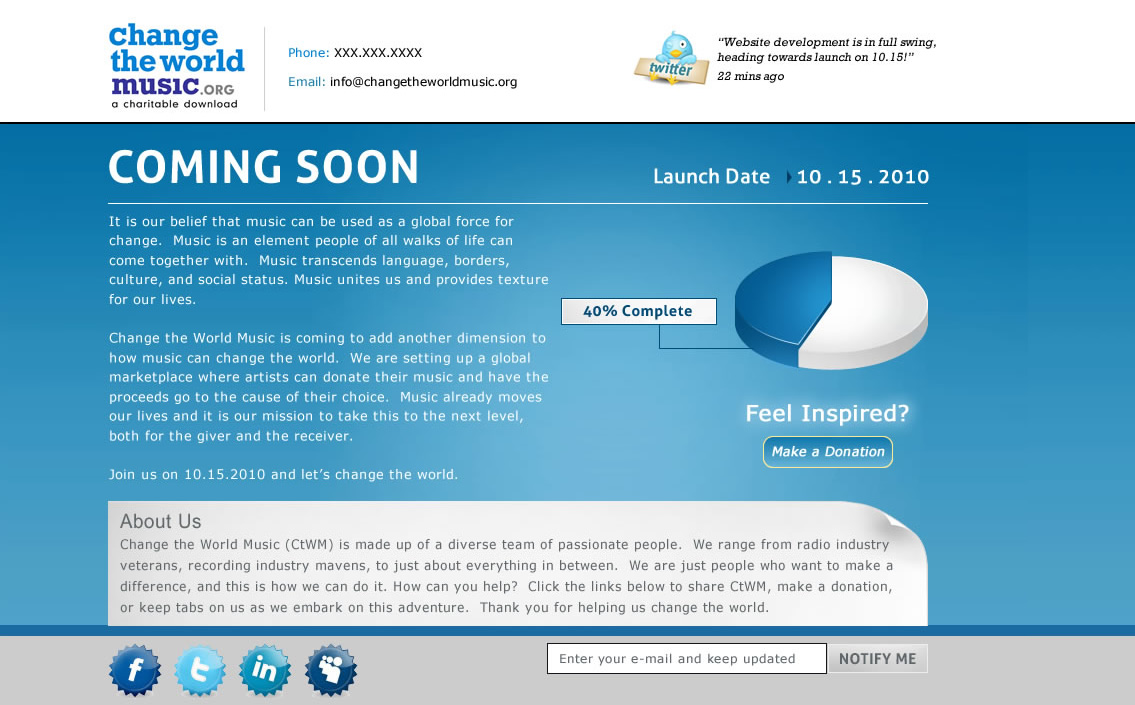 This was a simple landing-page project for a music-based charity startup.  I wanted to keep the information to a minimum, and also use graphics to show how close the project was to completion.  Finally, I added a PayPal Donate button so that people could get involved before the full site launched.
Request a Quote
Already know what your project needs to take it where it needs to go? Great! Send us a quote request and we will let you how we can help you.
Contact Us
Wondering what it would take to crank up your project to the next level? Contact us and let's chat about how we can help you realize your project's full potential.